12 Holiday Gifts Wine Lovers Will Toast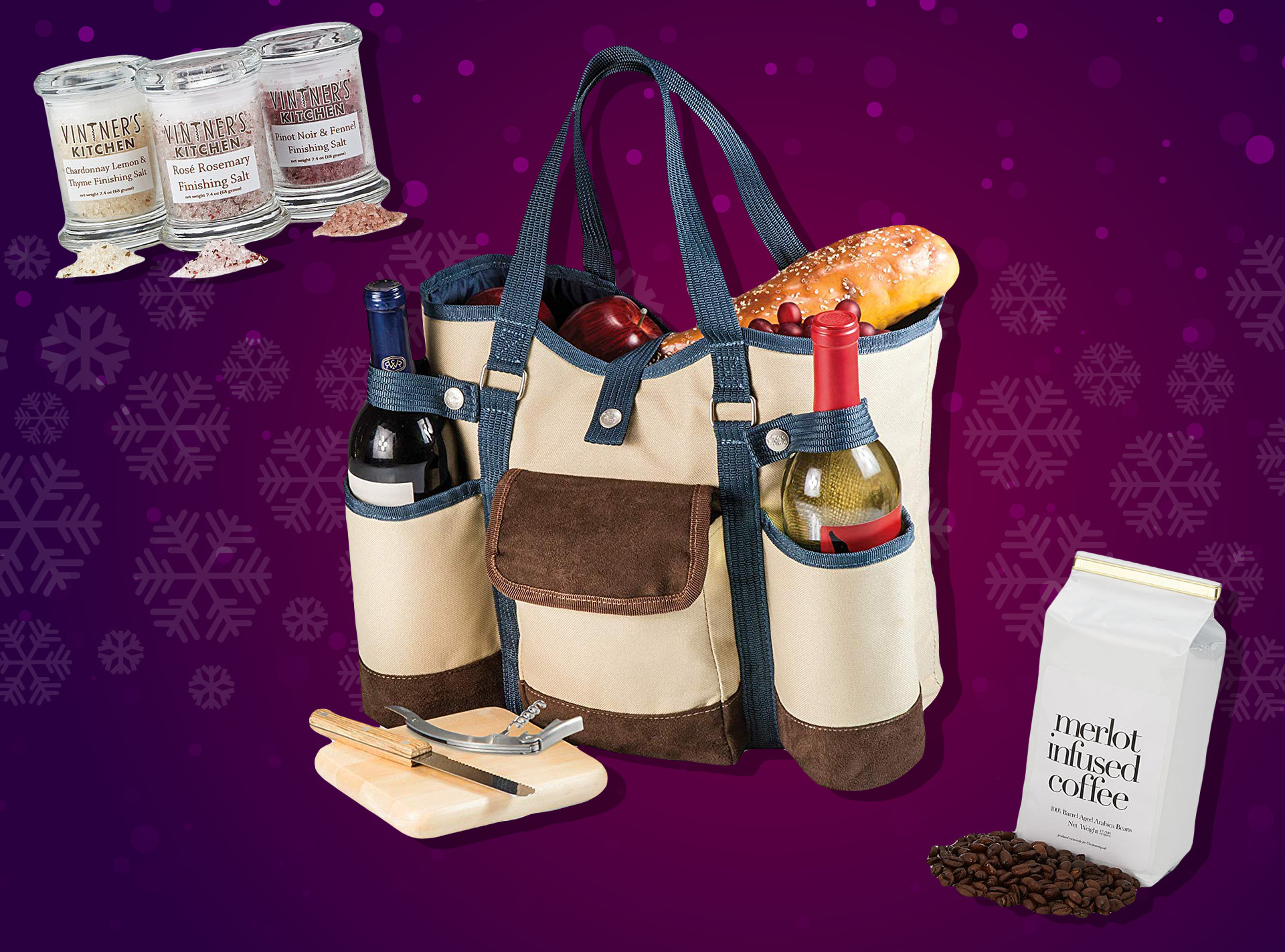 We love these products, and we hope you do too. E! has affiliate relationships, so we may get a small share of the revenue from your purchases. Items are sold by the retailer, not E!.
Anyone can gift a bottle of wine. In fact, it's kind of a safe gift at this point, especially if the giftee is a wine lover. But shouldn't you go the extra mile for the wine lover in your life? Sure you should. If you're not sure where to start, not to worry. We've picked out 12 gifts that wine lovers are really gonna love! From glasses and decanters to coolers and electric openers, and even some gifts that take wine to a totally different level, these gifts will leave anyone speechless… until they're ready to open another bottle of wine, of course.
Pop the cork on these wine lover gifts, and then bask in the afterglow of having done good gifting. You deserve it. Maybe have a glass of wine to celebrate!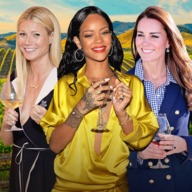 Read
12 Items Every Wine Lover Should Own
Vinebox 12 Nights of Wine
Whether you've been naughty or nice, Vinebox has the perfect gift for you in their wine advent calendar, 12 Nights of Wine. Choose "Naughty" for 12 mini-bottles of red, or "Nice" for 12 mini-bottles of white… and if you've been a little bit of both, you can get both boxes.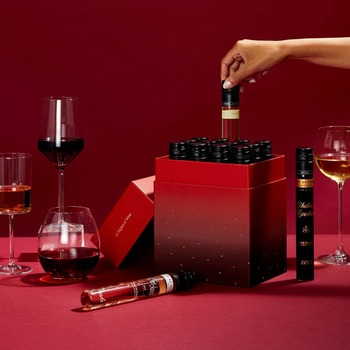 Merlot Infused Coffee
You won't have to feel guilty about claiming "It's five o'clock somewhere!" with this tasty libation. This tasty coffee is made with 100% Arabica beans aged in oak wine barrels. It's recommended to accent this brew of red berry flavors, currants and blackberries with just a touch of sugar.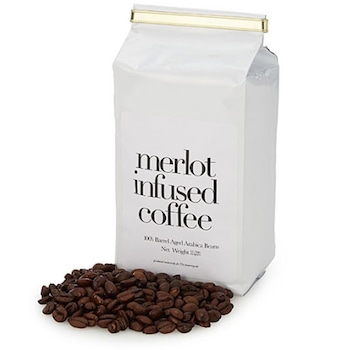 Ivation 18 Bottle Thermoelectric Wine Cooler
If you've gone from wine enthusiast to full-blown wine lover, getting a proper wine cooler is the next step of your obsession. This one aims to protect the quality and taste of your wines through stable temperature, an optimal level of humidity, and a smoked door to keep out harmful UV rays.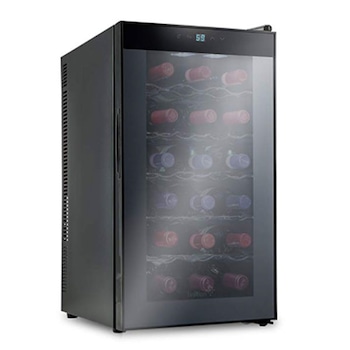 Wine Glass Writer Markers
Ever been at a party and gotten your glass mixed up with someone else's? Don't rely on lipstick or fingerprints to find yours ever again. Just use one of these wine markers, and write your name on the glass. When you're done with your drink, just wipe it off with warm soapy water.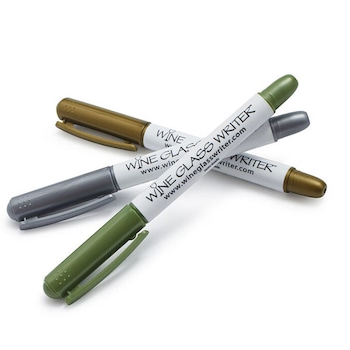 Legacy Wine Country Tote
Anyone who gets this wine tote will want to make a picnic date ASAP. Sure, it has two insulated wine bottle pouches, but it also comes with a cheese board and stainless-steel cheese knife, and a stainless steel corkscrew. Just fill the middle compartment with a ton of food, and you're good to go!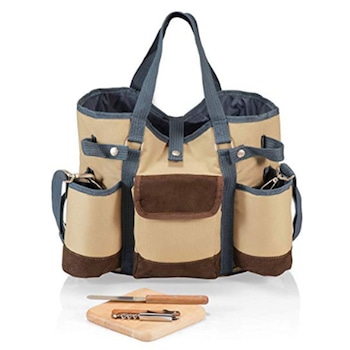 Wine-Infused Salts
You've heard of herb-infused salts, and even salts with truffle oil, but wine-infused salts? Yup! You'll get a collection of three flavors: Chardonnay Lemon & Thyme, Rosé Rosemary, and Pinot Noir & Fennel. Each one is made with pacific sea salt, and recommended for use with everything from proteins to soft cheese to sauces.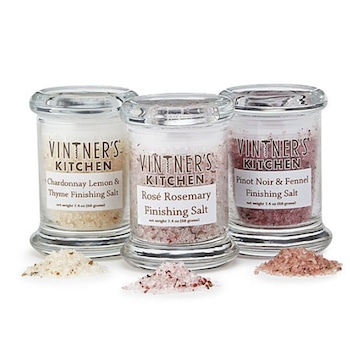 Wine Folly: Magnum Edition: The Master Guide
Whether you're a veteran vintner or you just enjoy the odd glass, you can always learn more about wine—and Wine Folly is the way to do it.  Learn about over 100 different varietals of grapes, explore maps of wine regions, discover new food and wine airings, and more.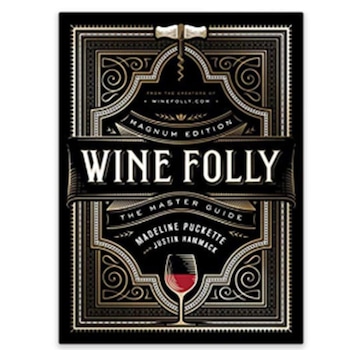 Schott Zweisel Stemless Wine Glasses
Are you drinking red, or white? In these glasses, it doesn't matter—your wine will taste fantastic, and look stunning in this high-volume bowl with stemless design. While made of glass, the lead has been replaced with Titanium and Zirconium for durability and light reflection.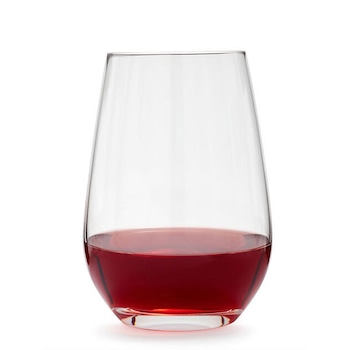 Corkcicle
Enjoy your white wine the right way with this nifty little number, which you can freeze and slip into your favorite bottle of chardonnay to cool it down—and keep it cool. Plus, it has a built-in aerator and an easy-pour spout, so now you have nobody to blame but yourself when you commit a party foul and spill.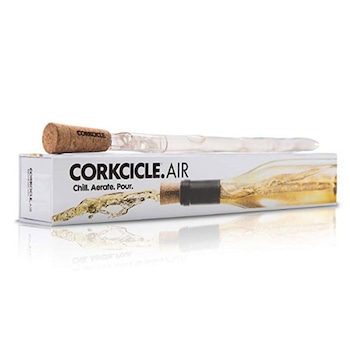 Wine Cork Candles
These candles may look like they're cork, but they're not! Pop one in the top of a bottle you've emptied, and voila! Instant candlestick—and one that's on theme, too.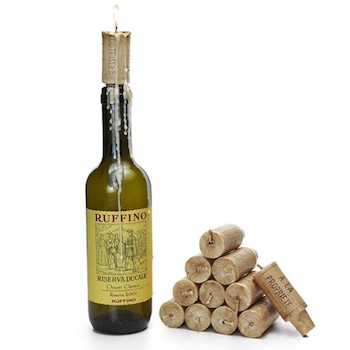 Cuisinart CWO-25 Electric Wine Opener
This compact, cordless and lightweight electric wine opener will uncork up to 50 bottles in one charge—plus, it'll pop out synthetic or natural corks with ease, so you won't be picking cork out of your wine. As if that's not enough, it features a simple two-button operation and a foil cutter.
Luigi Bormioli Magnifico 35-ounce Decanter
As beautiful as it is functional, this decanter was designed in Italy and crafted to create the perfect tasting experience, made to preserve the aroma of your wine and enhance its color. And the best part? It's dishwasher safe.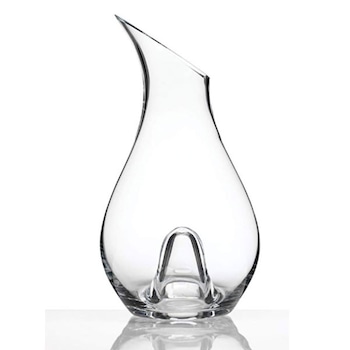 And if that's not enough gifting inspiration for you, check out our full Holiday Gift Guide!
Source : Link