Affordable Puzzles–and Amazingly Unique Ones Worth the Splurge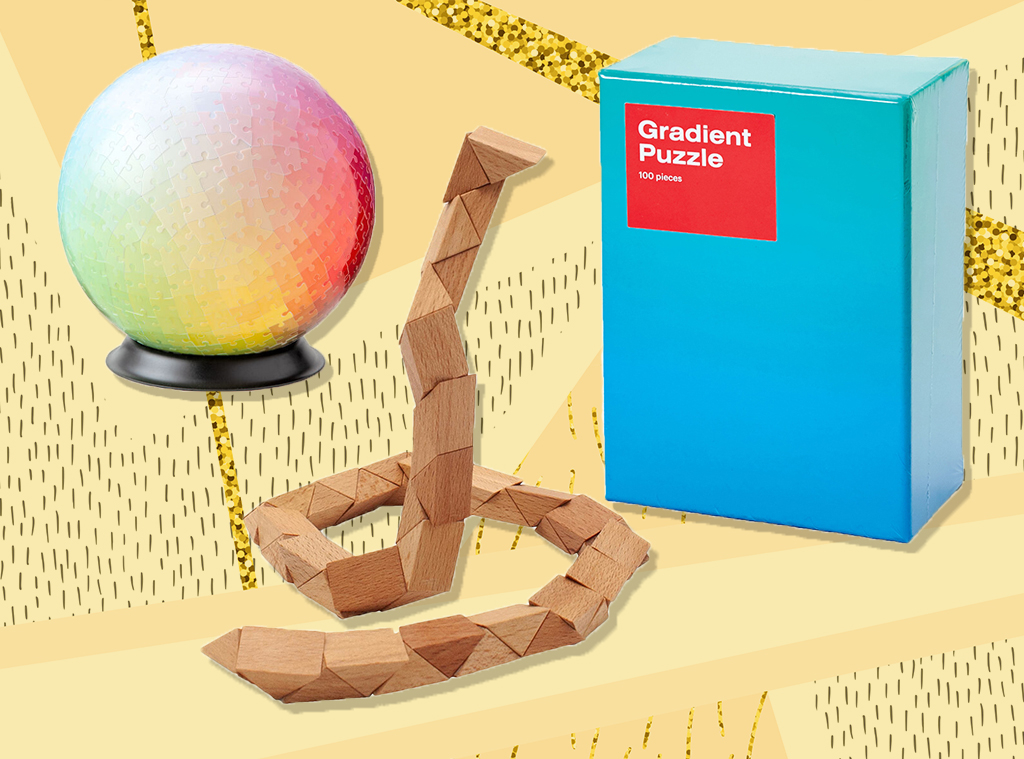 We love these products, and we hope you do too. E! has affiliate relationships, so we may get a small share of the revenue from your purchases. Items are sold by the retailer, not E!.
One of the best ways to stay entertained at home is a truly tried and true activity: putting together a puzzle!
Whether you engage the whole family or just do one by yourself, puzzles are fun, challenging, and intensely satisfying—once it's finished, of course. We've rounded up all the best affordable puzzles, along with some incredibly unique ones you may just want to spend a few extra bucks on for a 3D puzzle that has a different shade of color on each piece, one shaped like your breakfast, another one reminiscent of Tetris, and so much more.
Find the puzzle that's the missing piece to your home entertainment and shop below!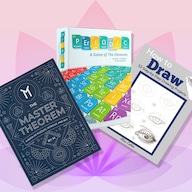 Read
15 Brilliant Products That'll Work Your Brain
Areaware Little Puzzle Thing Cereal
This wildly popular Areaware puzzle is sold out in many places, so make sure to get yours before supplies run out! The Little Puzzle Thing line includes puzzles in the unique shape of its subject, like a cereal bowl, a soft pretzel, a pinata, a cupcake and so many more.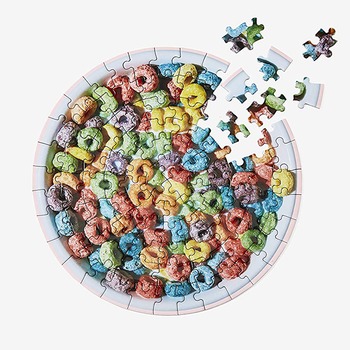 New Yorker Stories of Spring Puzzle
Get lost in the 1,000 pieces of this puzzle of the famous New Yorker cover by artist Joseph Low. The cover was originally published on May 25, 1940.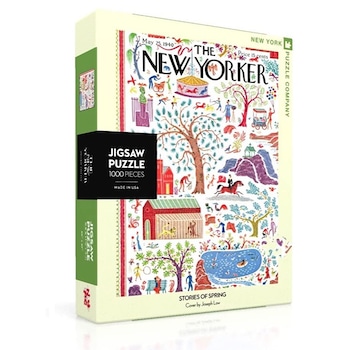 Snake Block Puzzle
Take these 48 wooden triangular blocks connected by elastic bands and shape them anything you can think of—a different kind of puzzle.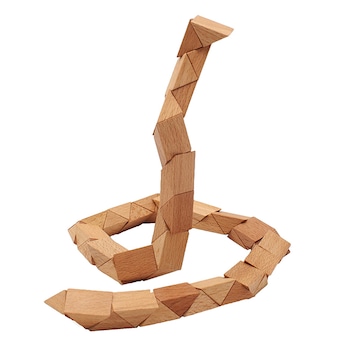 Small Gradient Jigsaw Puzzle
This gradient puzzle may look simple, but it's deceptively tough. Take on the challenge in 100 pieces or 500 pieces. It's available in blue, orange and purple.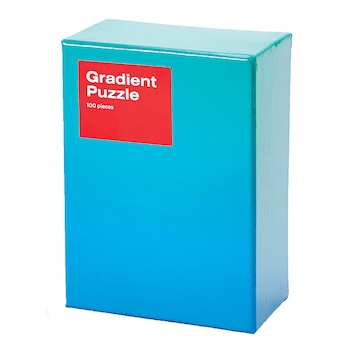 Beci Orpin Heart Puzzle
Looking for a more mindful puzzle? The challenge in this one, featuring Beci Orpin's artwork, is to not only put together all 18 pieces, but to practice the sentiments described in each square.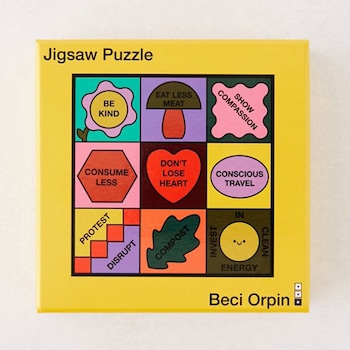 Rick & Morty Puzzle
Can you put Rick & Morty back together again? That's the main question in this 1,000-piece puzzle featuring the Rickverse.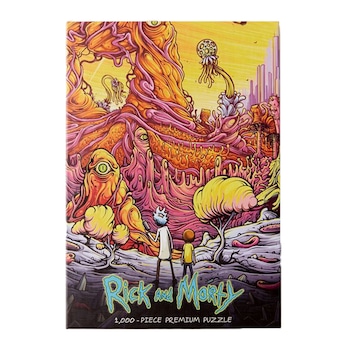 Nevertheless She Persisted Puzzle
Salute all your favorite empowering women, including Amelia Earhart and Ruth Bader Ginsberg, who are illustrated in this 1,000-piece puzzle. Putting it all together will also reveal their most iconic quotes.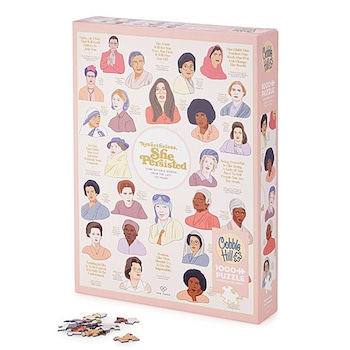 New York Times Custom Front Page Puzzle
This one's for the news junkies out there! You can get a 500-piece puzzle made from the New York Times front page of your choosing.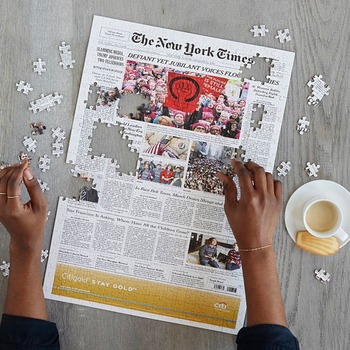 540 Colors 3D Puzzle
Every single one of the 540 puzzle pieces is a different shade in this this 3D sphere-shaped jigsaw that, when completed, makes up a gradient sphere.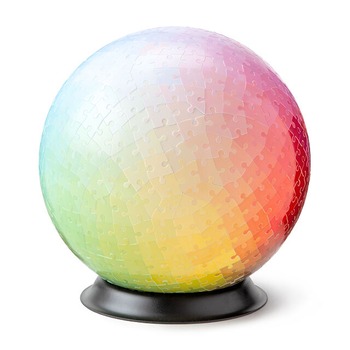 Galison Full Bloom World Map Puzzle
Your typical world map is represented as gorgeous flowers and butterflies in this stunning 1,000-piece puzzle. You'll never see the world the same again.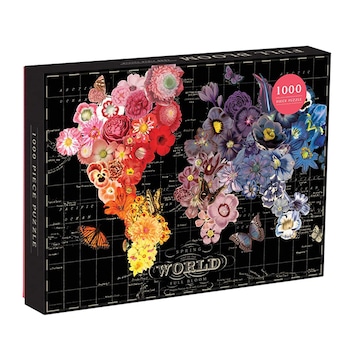 Night Sky Wooden Puzzle
Assemble the stunning Milky Way in this 330-piece puzzle that has wooden pieces in unique pieces.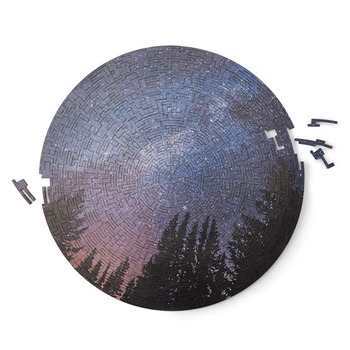 Search and Find Storybook Puzzle
Want your puzzle to come with stories? You're in luck. This 54-piece puzzle is a true journey as it tells the classic stories of The Three Little Pigs, Red Riding Hood and more.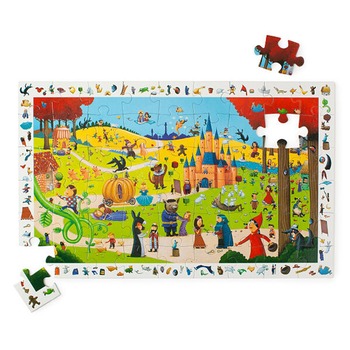 Bgraamiens' Indian Feather Puzzle
Challenge yourself with this intricate, dazzling 1,000-piece jigsaw puzzle. To make it a little easier, it actually has small hints on the pieces on how to put it together.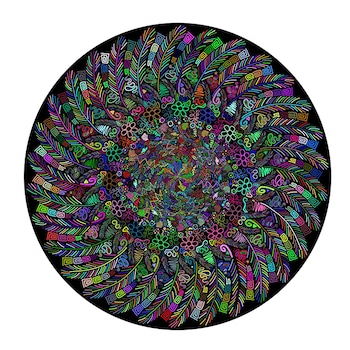 Galison Astrology 1,000-Piece Jigsaw Puzzle
Combine your love of astrology and puzzles in this 1,000-piece jigsaw that features the 12 signs of the zodiac.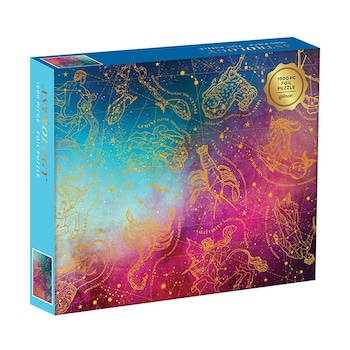 3D Wooden Brain Teaser Puzzle
Remember Tetris? Well, this 3D puzzle is just like that, but in real life and in the shape of a wooden cube built for hours of fun and mystery.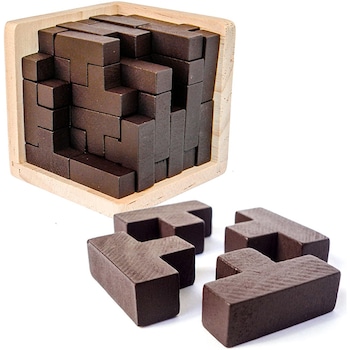 For more fun home stuff, check out our picks for cozy loungewear that's perfect for working from home and Revolve's WFH must-haves.
Source : Link