Billie Eilish's Upholstery-Like Ensemble Is the True Definition of Holiday Style
'Tis the season!
Billie Eilish is making everyone get into the holiday spirit with her eccentric ensemble. The 17-year-old star made the red carpet her runway on Saturday, when she attended Variety's 2019 Hitmakers ceremony at the Soho House in West Hollywood, Calif.
For the special occasion, the "Bad Guy" singer went all out with a head-to-toe upholstery-like ensemble that featured an explosion of leaves, flowers and branches. If anything, it was truly the definition of holiday style. Moreover, she accessorized with orange-brown sunnies, hoop earrings and sneakers.
While Billie always pushes the fashion boundaries during major red carpet events, it seems she wanted to do something extra eye-catching since she is being honored with Variety's Hitmaker of the Year award.
"I never meant to make a hit," the superstar humbly said in her heartfelt acceptance speech.
Additionally, the 17-year-old star's older brother and collaborator, Finneas O'Connell, also went for the cozy vibes during Saturday's ceremony. He donned a cable-knit sweater, beige trench coat and classic black pants.
Of course, the "Bad Guy" songstress and her brother weren't the only celebrities to slay the red carpet at the 2019 Variety Hitmakers event. To see all of the fierce and fabulous designs during today's ceremony, keep scrolling through our gallery below!
Jon Kopaloff/Getty Images
Billie Eilish
The "bad guy" songstress exudes holiday fashion with her upholstery-like ensemble.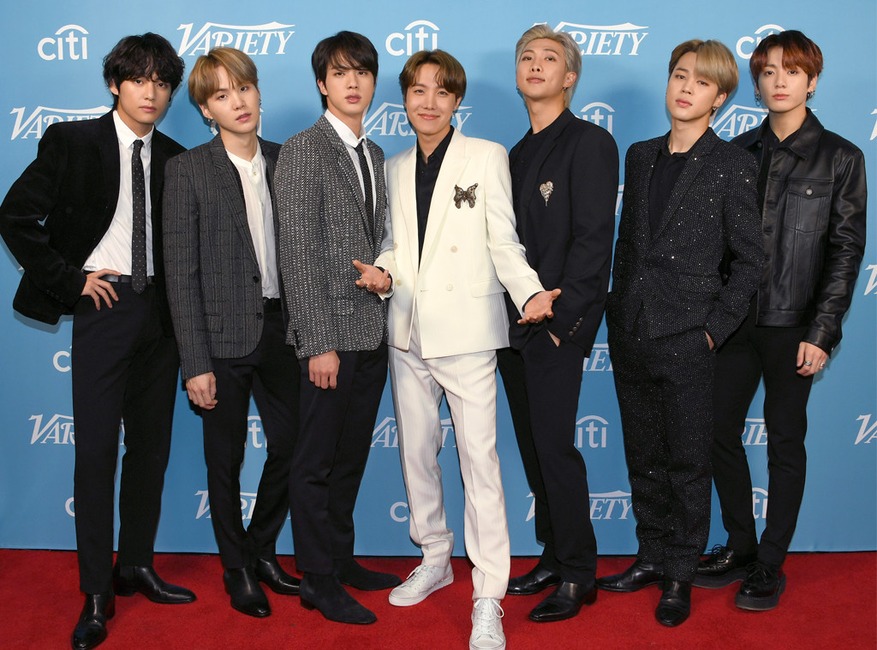 Jon Kopaloff/Getty Images
BTS
The iconic K-pop group makes a chic style statement with their sleek suits and flashy accessories.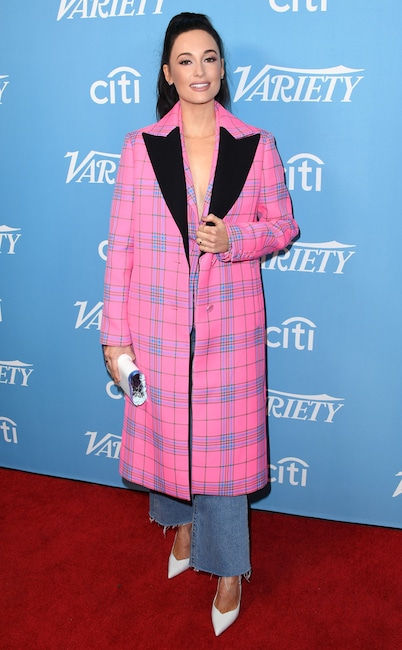 Jon Kopaloff/Getty Images
Kacey Musgraves
Think pink! The Grammy winner makes the red carpet even her runway with her high-fashion (and vibrant) plaid coat, flared jeans and white pumps.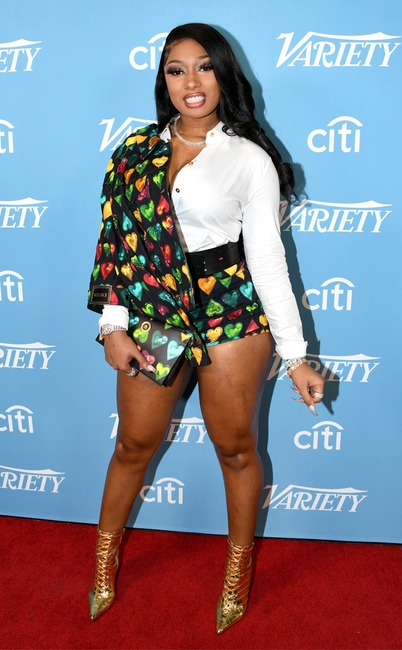 Jon Kopaloff/Getty Images
Megan Thee Stallion
Hot girl winter! The 24-year-old rapper wears her heart(s) on her sleeve with her colorful and cute ensemble.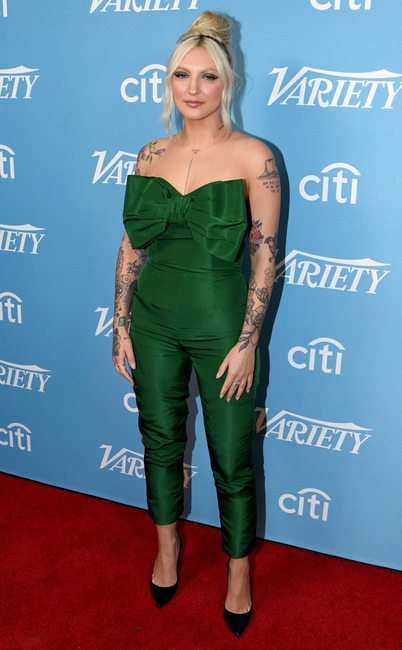 Jon Kopaloff/Getty Images
Julia Michaels
Green with envy! Michaels' fun and festive emerald jumpsuit is making us clutch our pearls. The massive front bow is a chef's kiss.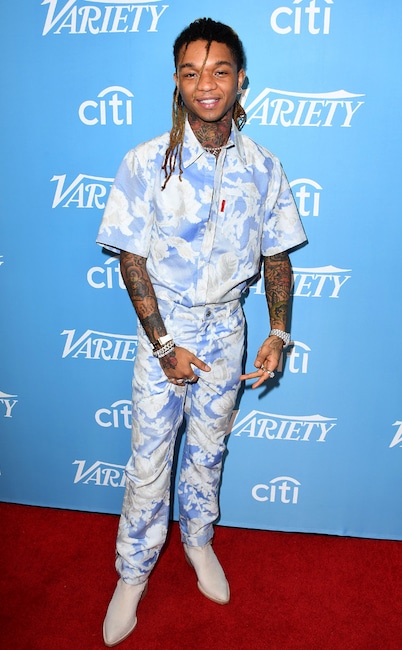 Steve Granitz/WireImage
Swae Lee
The "Won't be Late" rapper goes bold and bright for the special occasion with his sky blue button-down and pants.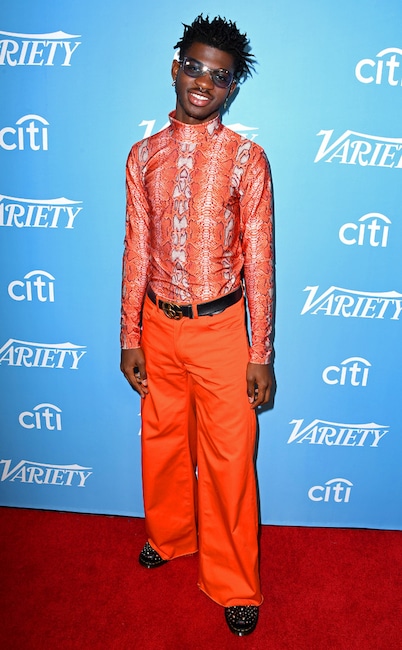 Steve Granitz/WireImage
Lil Nas X
The "Old Town Road" star always slays on the red carpet, and this fiery orange outfit is proof!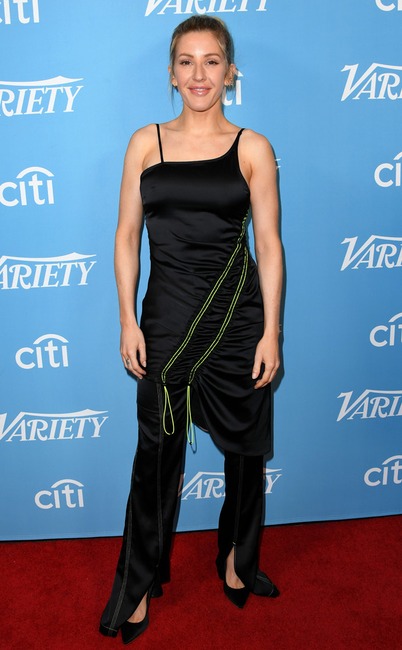 Jon Kopaloff/Getty Images
Ellie Goulding
The 32-year-old songstress still has that wedding glow! Keeping the focus on her radiant skin, she opts for a sleek black ensemble with an electrifying lime green detail.
Jon Kopaloff/Getty Images
Tyga
The 30-year-old rapper keeps it classic, yet stylish, with his all-black outfit.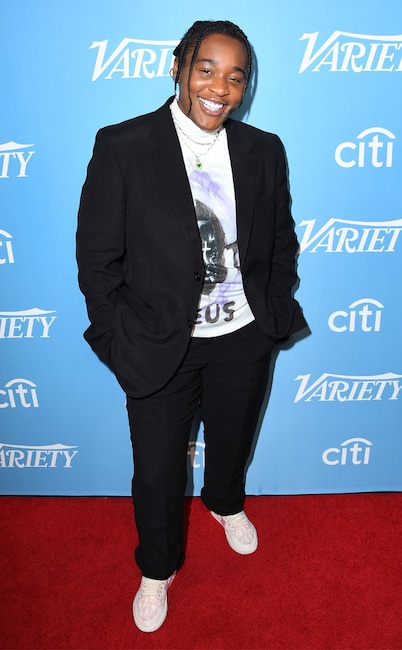 Steve Granitz/WireImage
Jozzy
The songwriter is all smiles on the red carpet and it's easy to see why: the black suit and graphic tee combo is everything.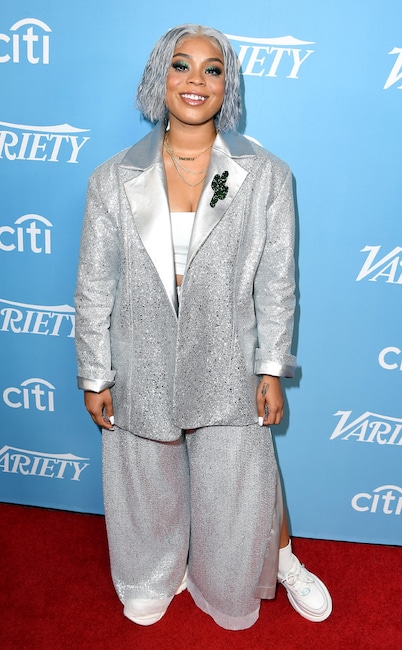 Steve Granitz/WireImage
Tayla Parx
Silver bells! The "Easy" singer brings the glitz and the glam to the star-studded event with her silver tinsel-colored ensemble.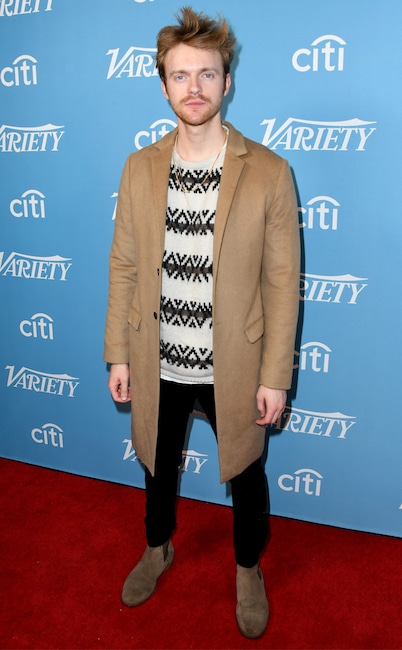 Jon Kopaloff/Getty Images
Finneas O'Connell
Cozy vibes! Finneas works the red carpet with a beige trench coat, knit sweater and black pants.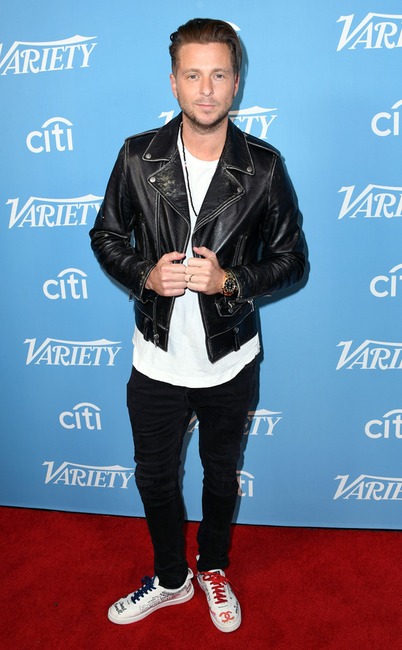 Jon Kopaloff/Getty Images
Ryan Tedder
Tedder wears the basics but makes it feel more modern with his eccentric sneakers and tailor black leather jacket.
Watch the 2019: What E! Year end-of-year special Tuesday, Dec. 17 at 10 p.m.! E! News returns Monday morning, Jan. 6 at 7 a.m.!
Source : Link