Celebrity Friends Supporting Each Other During the Coronavirus Pandemic
On at least one side of the ever-flipping coin, trying times have been known bring out the best in people—and their relationships with each other.
While normally we're treated around the clock to celebrities buddying up at events, cracking each other up on talk shows, hosting parties and generally being out in the world (or at least on screens at movie theaters or performing on stage), star-gazing these days has been relegated to who you see online—for us and for them.
But though most everything is happening behind closed doors (or in gigantic backyards, or chef's kitchens, walk-in closets and home gyms), the inclination to share personal experiences seems to be growing, even among those who tend to operate on a more private frequency in regular times.
And with this new era of sharing has come some touching revelations.
Deepening a bond while also practicing physical distancing may not be the easiest thing to do, but it's happening all over. So whether these famous pals are doing serious solids for each other or counting down their days of isolation so that they can have socially-distanced reunions, here are some of the ways that famous friends have been supporting one another during the COVID-19 pandemic:
Walter McBride/Getty Images
Zach Braff & Nick Cordero
Cordero's wife, Amanda Kloots, had been giving updates about the Broadway star's harrowing battle with COVID-19, including complications he suffered that resulted in doctors amputating one of his legs. He then spent weeks in a coma that he only woke up from in mid-May. Meanwhile, the New York-based family—Nick, Amanda and their now 10-month-old son, Elvis—had been living in Braff's guest house in Los Angeles for months.
Unbeknownst to most, they had been bunking there while house-hunting in L.A. and Braff insisted they remain when Cordero got sick. Kloots' brother and sister moved in too to help care for Elvis.
"We obviously stay social distanced from them, but we bring them food and wine and flowers," Braff told The Hollywood Reporter, "we" being himself and girlfriend Florence Pugh. "And then there's this amazing community around them: you can look online and see the hashtag, #WakeUpNick, and there's a GoFundMe."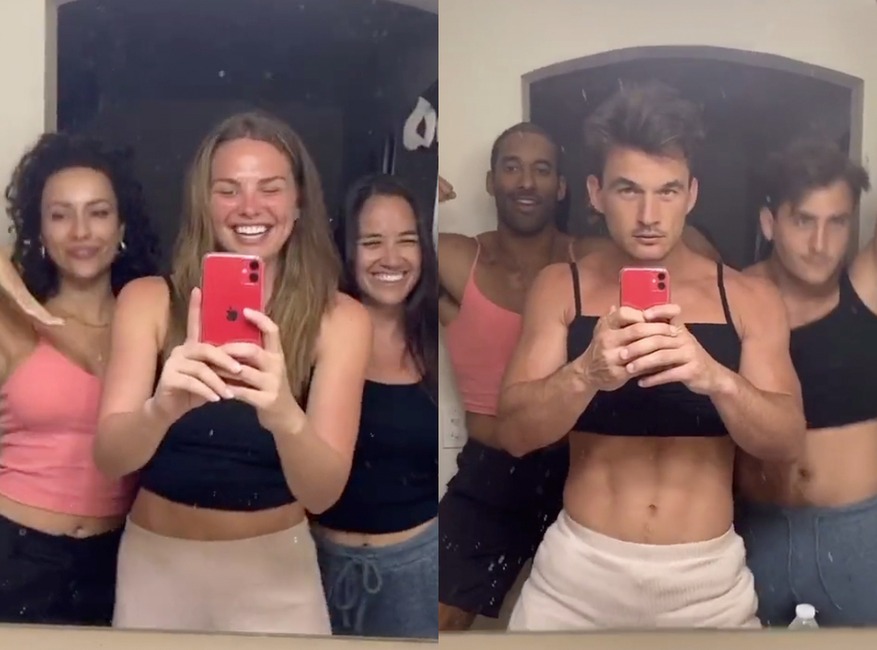 Tik Tok
Hannah Brown & Tyler Cameron
Who has time to be mad when you have all the time in the world to think about the best ways to distract the world from the coronavirus? Hannah and Tyler added a touch of the familiar to these strange times when she joined Tyler, his brother and their friends at his place in Jupiter, Fla., to form The Quarantine Crew and tear it up on TikTok.
Hannah has since returned to Alabama to be with her own family, but her Instagram chats and TikToks with Tyler are still frenzy-inducing.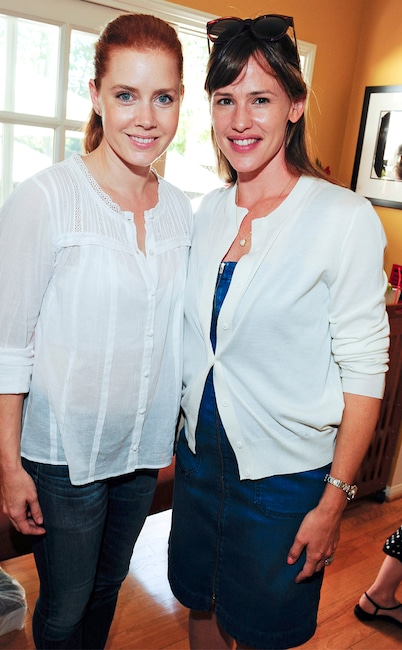 Amy Graves/WireImage
Amy Adams & Jennifer Garner
From afar, these two busy moms came together to start #SaveWith Stories, which over the last two months has featured everyone from Jimmy Fallon to Meghan Markle reading a children's book aloud on social media to raise money for Save the Children and No Kid Hungry.
"Amy called me Friday night day night and she said, 'I want to do something to help feed kids who are stranded with school closures,'" Garner explained in March on one of the earliest episodes of The Tonight Show: At Home Edition. "'Cause you, you know, between 25 and 30 million in the United States rely on school for food and free and reduced breakfast, lunches, backpack programs…It's great to have a purpose right now."
Amy also joined Instagram on March 16 expressly for this cause.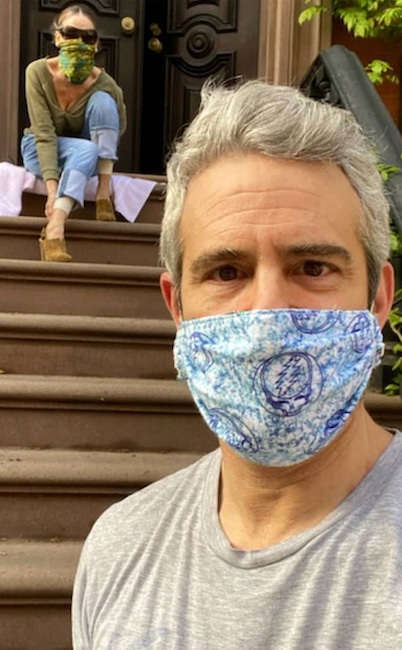 Instagram
Andy Cohen & Sarah Jessica Parker
The Watch What Happens Live star, fully recovered from his own bout with COVID-19, paid a front stoop visit to his longtime dear friend on what should have been Met Gala Monday, usually a day on the calendar that perennially belongs to SJP. "We're ready!" Cohen captioned the pic.
"#FriendshipGoals," indeed.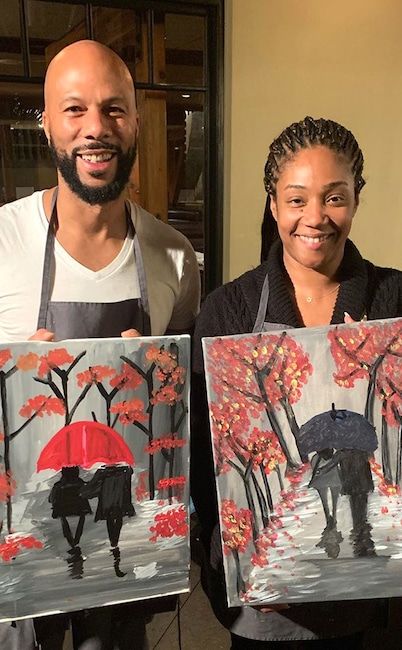 Instagram
Tiffany Haddish & Common
The pals went on a virtual Bumble date to help promote… well, Bumble (which in turn was donating meals to hospital workers), but they still seemed to be having an ideal night, watching TV and eating dinner "together" from the comfort of their own homes. Should they get to hang out in person soon, at least Common can rest assured that Tiffany washes all the greens from her garden thoroughly before she juices them.
Talking to Hoda Kotb on Today after the pair sparked real-life dating rumors, Haddish assured her, "Now it's just me in my bedroom and all of my clean clothes. I piled all the clean clothes next to me so it feels like somebody's in the bed."
Proof that most everything, including isolation, is made better knowing a friend out there has your back.
For the latest updates on the coronavirus pandemic and for tips on how to prevent the spread of COVID-19, please visit The Center for Disease Control and Prevention at https://www.cdc.gov.
Source : Link