Fake Orgasms, On-Set Romances and Princess Diana's Reaction: 30 Secrets You Might Not Know About When Harry Met Sally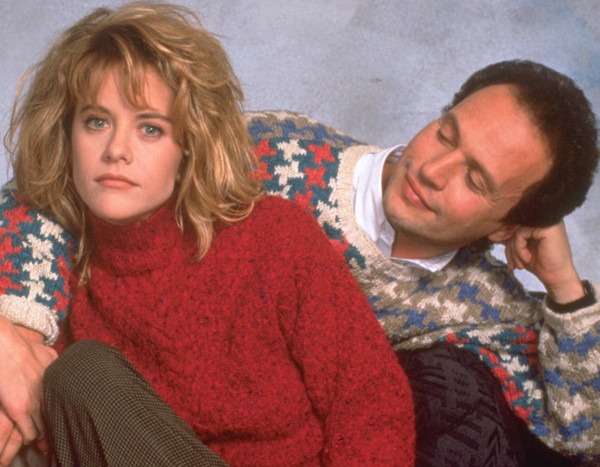 22. Since When Harry Met Sally's release, Katz's Deli, located on the Lower East Side, has become a major tourist attraction, with women flocking to the small local haunt to sit in Sally's seat, with a sign hanging over the booth. And Katz's Deli is more than proud of their role in movie history, even hosting a fake orgasm contest in honor of the film's 30th anniversary, asking fans to recreate the scene on social media. The prize? The "I'll Have What She's Having" package, which is worth $135 and includes a t-shirt, tote bag, pins and all the ingredients to make the sandwich both Sally and Harry were having during the scene. 
23. Ryan has never been back to Katz's Deli since filming the scene. 
24. The interstitials of couples telling their respective love stories that play throughout the film? All real stories, just told by actors, after Reiner asked one of his dad's friends how he met his wife. Harry and Sally's one at the end of the film was completely improvised by Crystal and Ryan. 
25. Initially, the movie was going to end with Harry and Sally not ending up together. By the second draft though, Ephron and Reiner realized they needed a happy ending to sell the movie, though they still believed the "true" finale was the duo splitting up.
"I think for the story it doesn't feel right," Ephron said of two people not immediately hooking up after they meet, explaining something has to be missing. "It's hard to make up for that."
But then Reiner changed his mind again during filming, with the new ending finding the former couple running into each other on the street, five years after the current ending, with viewers left to wonder if they might possibly reconcile.
Test audiences, however, were not fans of this ending. "If they had tomatoes they would have thrown them at the screen," Andy said, with viewers wanting a happy ending. And given the fact that Reiner was happily in love after meeting his future-wife on set, he ended up giving Harry and Sally their own happily ever after, with the sauce on the side. 
Source : Link