Gigi Hadid, Snooki, James Bond and More of This Week's Biggest Transformations
Ch-ch-changes.
That's what Gigi Hadid, Pink and Justin Bieber were going through post-Thanksgiving, with those three debuting surprising new hair 'dos for the first week of December.
While Justin stepped out with two new hair colors in just one week, Pink showed off an edgy new look for the new year on Instagram and Gigi was barely recognizable when she was photographed in Paris with a completely different hairstyle. Warning: you might not be able to recognize the model when you see the shocking pic. 
But celebs were transforming more than their hair this week, as Jersey Shore star Snooki made a shocking life decision and Jason Derulo made quite the edit to his headline-making underwear pic after Instagram removed it from their platform, much to his chagrin. 
Plus, Watchmen delivered its biggest shocker yet with a huge character reveal that completely changed the hit show and the new James Bond trailer officially introduced fans to a new 007. 
So check out this week's most shocking and surprising celeb transformations…
Best Image / BACKGRID
Gigi Hadid
So long signature long and flowing blonde locks, hello edgy brunette shag! Well, sort of. The supermodel donned a wig for a photoshoot for her new campaign for Chanel, rendering her almost unrecognizable.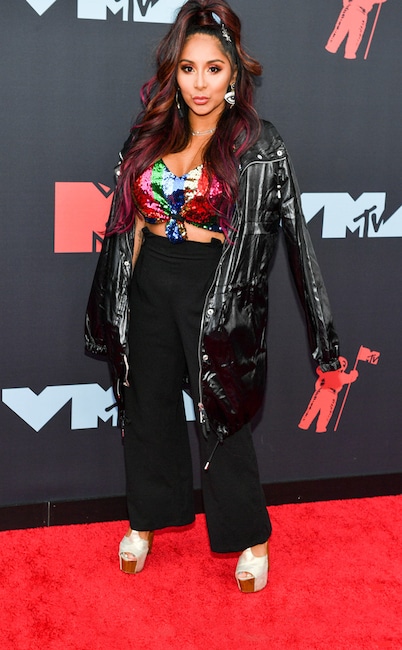 Erik Pendzich/Shutterstock
Snooki
Just days after the 10 year anniversary of Jersey Shore's premiere, Snooki revealed she's retiring from the MTV hit, marking the end of a fist-pumping era for the pint-size reality star. 
"I am not coming back to Jersey Shore [Family Vacation] for a season four, if there is one," the pregnant star announced on her podcast, It's Happening with Snooki & Joey. "And there's a lot of reasons why, but the main reason is really, I'm just like…I just can't do it anymore.
Snooki explained that leaving her kids to film is "really really hard" on her and she's tried to quit before. "I have being away from my kids."
As she often wailed on JS: Waaaah.
Instagram/Pink
Pink
A new 'do for the new year! Holding her blond locks in her hands in a moment of reflection, the "Walk Me Home" singer posted a photo of her new buzz cut with the caption: "Letting go."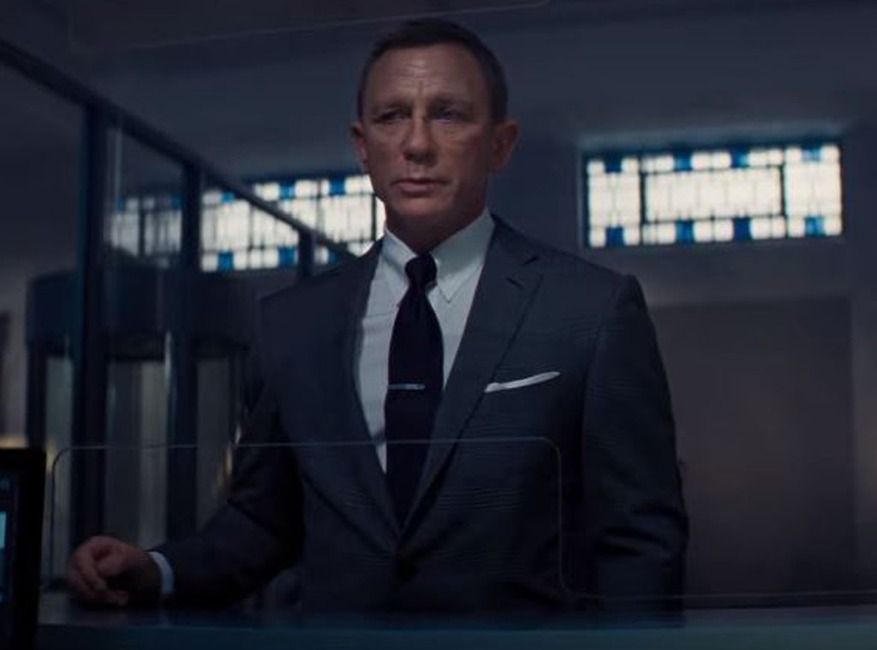 YouTube
007
Oh, hello there Captain Marvel star Lashana Lynch's female 007, lovely to see you stealing every second of the No Time to Die trailer you are in!
MEGA
Justin Bieber
Just days after debuting a new pink 'do, the "Sorry" singer sported a bleached blonde look just in time for the holidays.
HBO
Watchmen's Big Reveal
Spoiler alert! The new HBO hit series delivered its biggest reveal yet: Dr. Manhattan has been around this whole time…and it's Cal, Angela's doting husband. While it was shocking, for sure, the clues have been there since the beginning if you go back and watched for 'em.
Instagram/Jason Derulo
Jason Derulo
When Instagram decides to remove your "anaconda" image, you make some changes to your headline making thirst trap photo. 
Watch the 2019: What E! Year end-of-year special Tuesday, Dec. 17 at 10 p.m.! E! News returns Monday morning, Jan. 6 at 7 a.m.!
Source : Link
Category Latest Posts