Lanvin renovates bourgeois codes for AW20
It has been a bourgeois-obsessed season in Paris. From Anthony Vaccarello's subversive sensual physicality set against the strict glamour of the demi-monde at Saint Laurent, to John Galliano's destruction and recreation of the coded uniforms that symbolise power, heritage and authority, musings on class seem to be the theme du jour. A longing for the horrible old reassurances of the upper classes? Or a desire to twist what they stand for into something more interesting?
At Lanvin, it was about creating a dialogue from the fragmented conversations between classes — a platonic ideal of the elegance of the upper classes as dreamed of by those beneath them. "It was important for me to understand how Jeanne Lanvin managed to elevate herself socially," Lanvin's creative director Bruno Sialelli said post-show. "She was born into a very poor family, she was an older sister and had to take care of and support her family. But through her work she managed to raise herself and that's where my inspiration for the season started."
While it was Jeanne Lanvin's transformative moment that Bruno sought to evoke, it also felt like his very own; creating a collection that, in looking back, clearly articulated his unique perspective for Lanvin. Researching the archive, it's clear that Bruno found a mood, an aura, rather than any one specific silhouette from which to depart — this season's range included modish menswear, space-age 60s, golden-era Hollywood glamour and poetic modernism. It was about mixing softness with elegance, he suggested, elevation with sensuality, timelessness with a very modern vision of beauty. Finding the relationship between Jeanne Lanvin then and the house of Lanvin now, he united the past, present and future.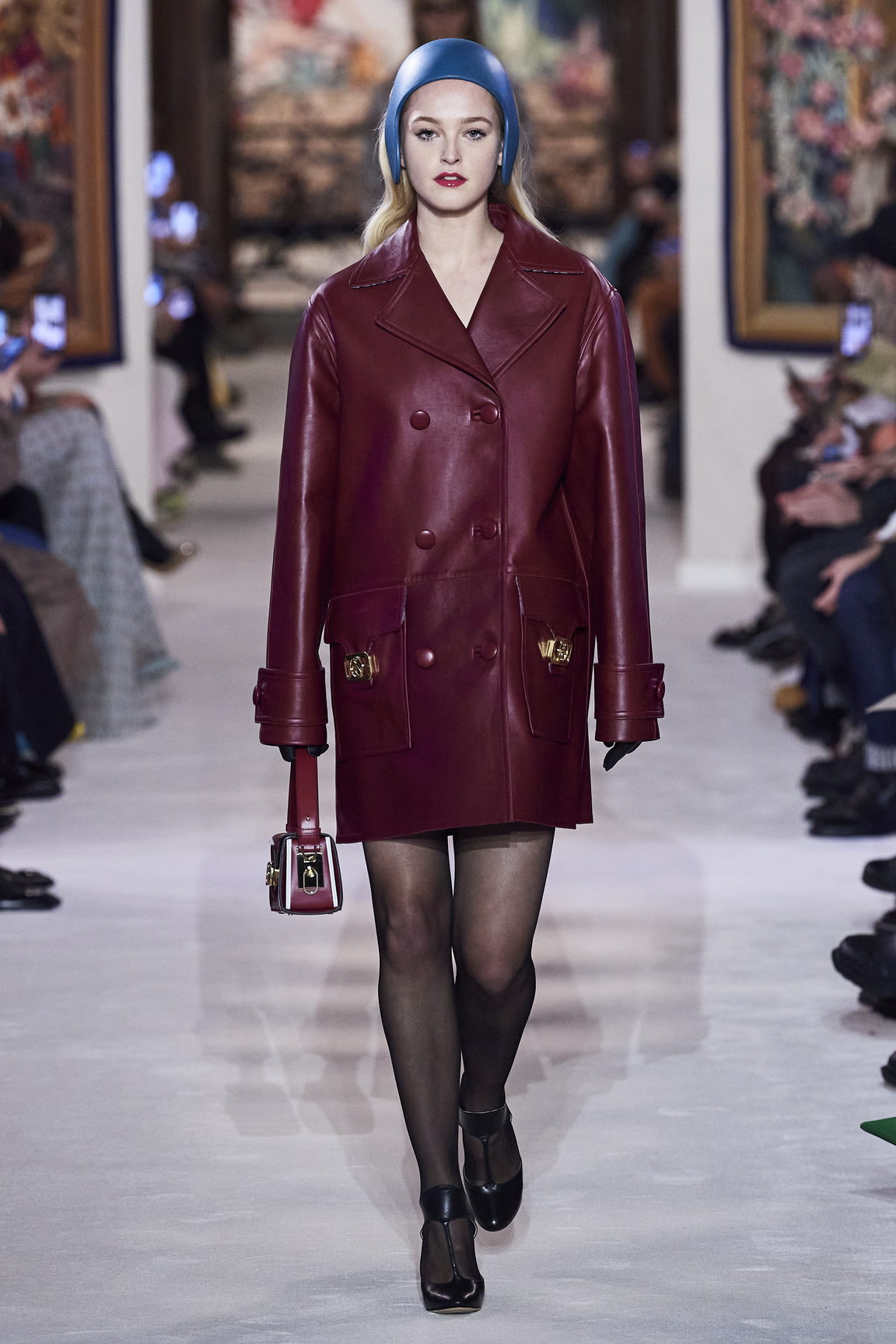 The best moments of this collection managed to evoke post-fin-de-siècle Faubourg-Saint-Germain, an era that stretched from the 20s to the 60s. In shades of forest green, pastel pink and eggshell blue, he pushed decadent moments of detailing to elevate everything, specifically the femininity of the girls, Bruno said.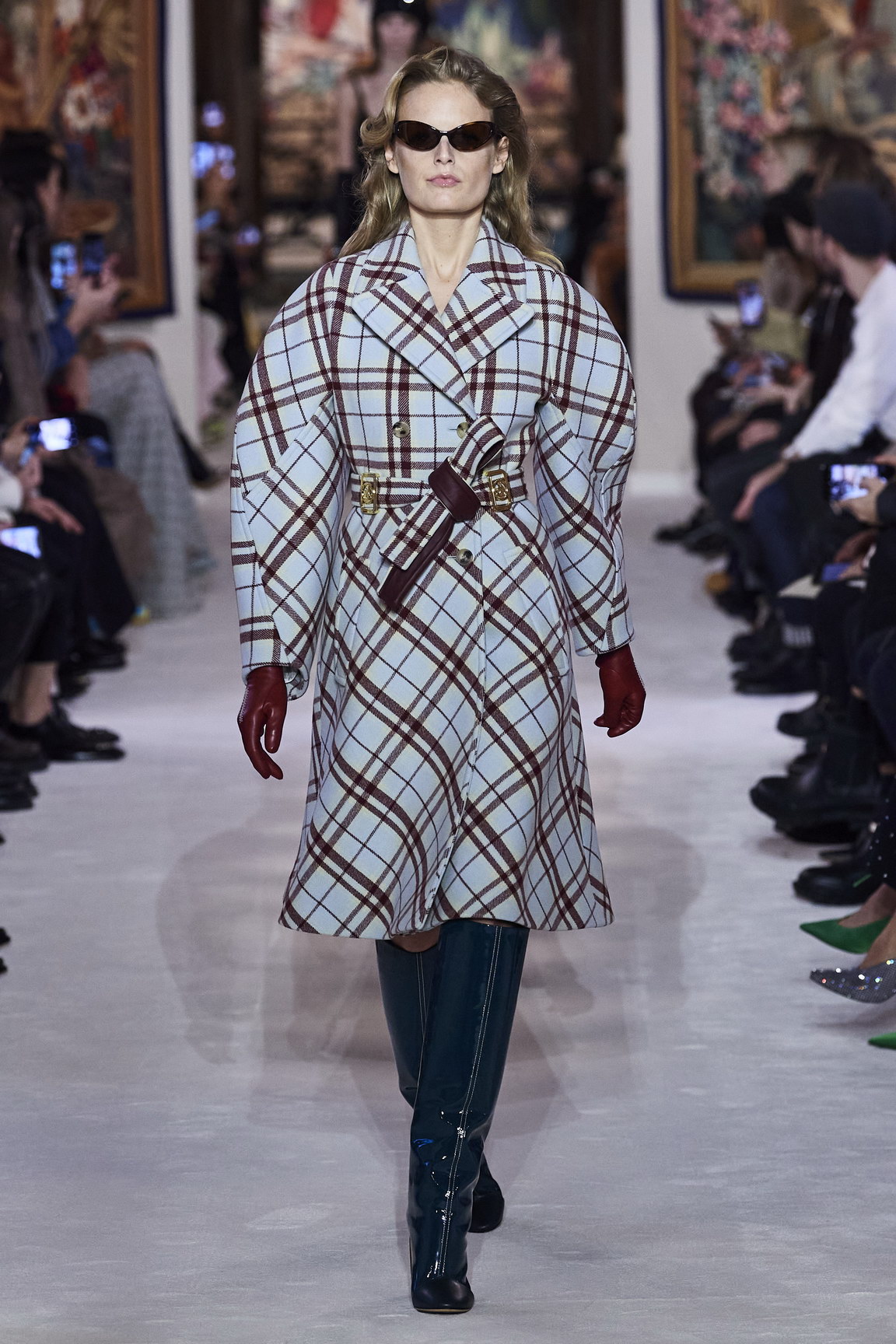 Staged in the historic tapestry factory Les Gobelins, created by Louis XIV to support the artisans of France, and with tapestries created by the institution serving as a backdrop for the show, another conversation was brought into play — that of the changing histories of French fashion and manufacturing and Lanvin's status as the oldest of the couture houses. "It was really inspired by the history of Lanvin, and these old institutions of French luxury," he said. "But also here it is about time, I wanted to find all these different layers across these different histories." And with the layers in this collection syncing up perfectly, it was a show that signalled a very interesting future for Bruno Sialelli's Lanvin.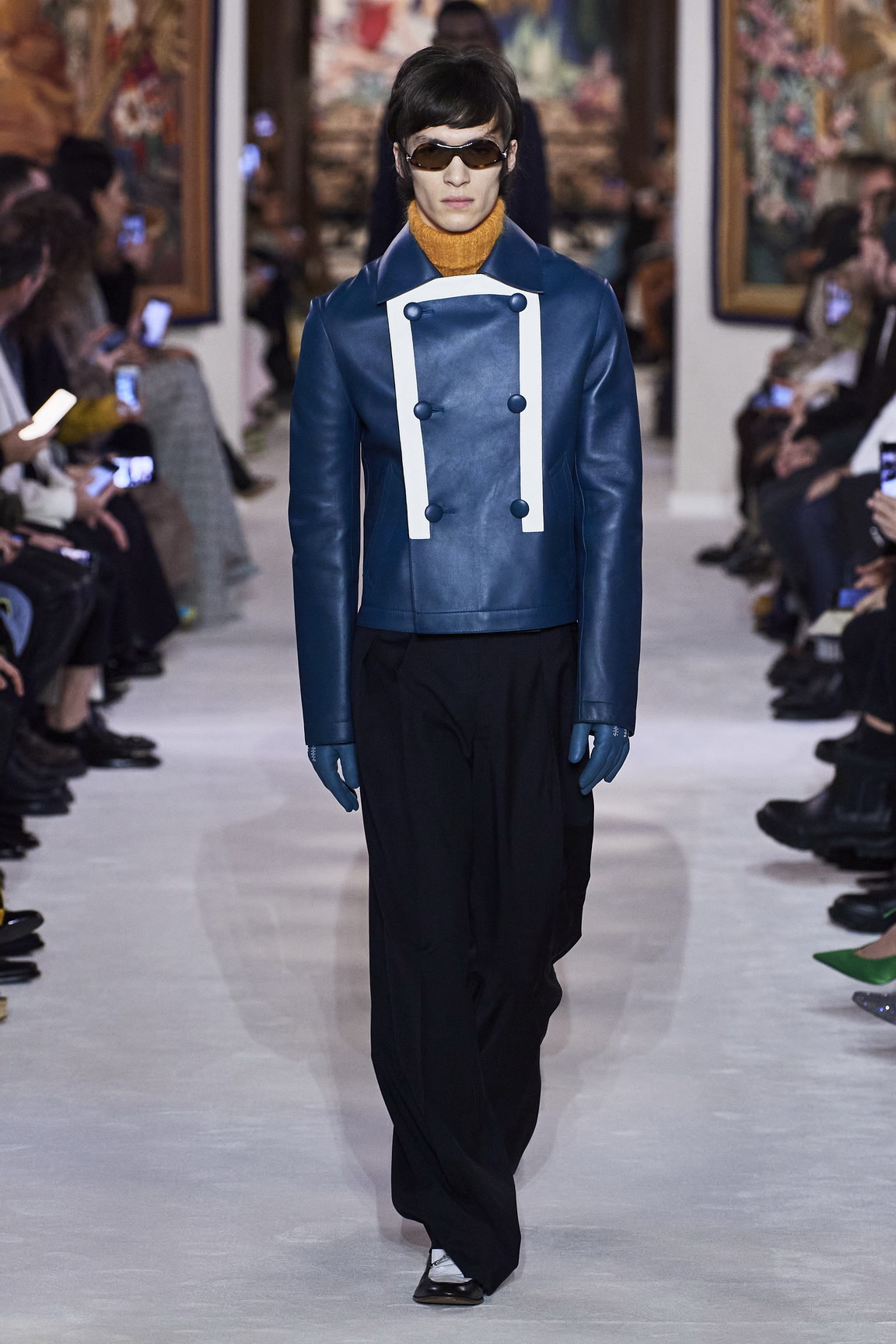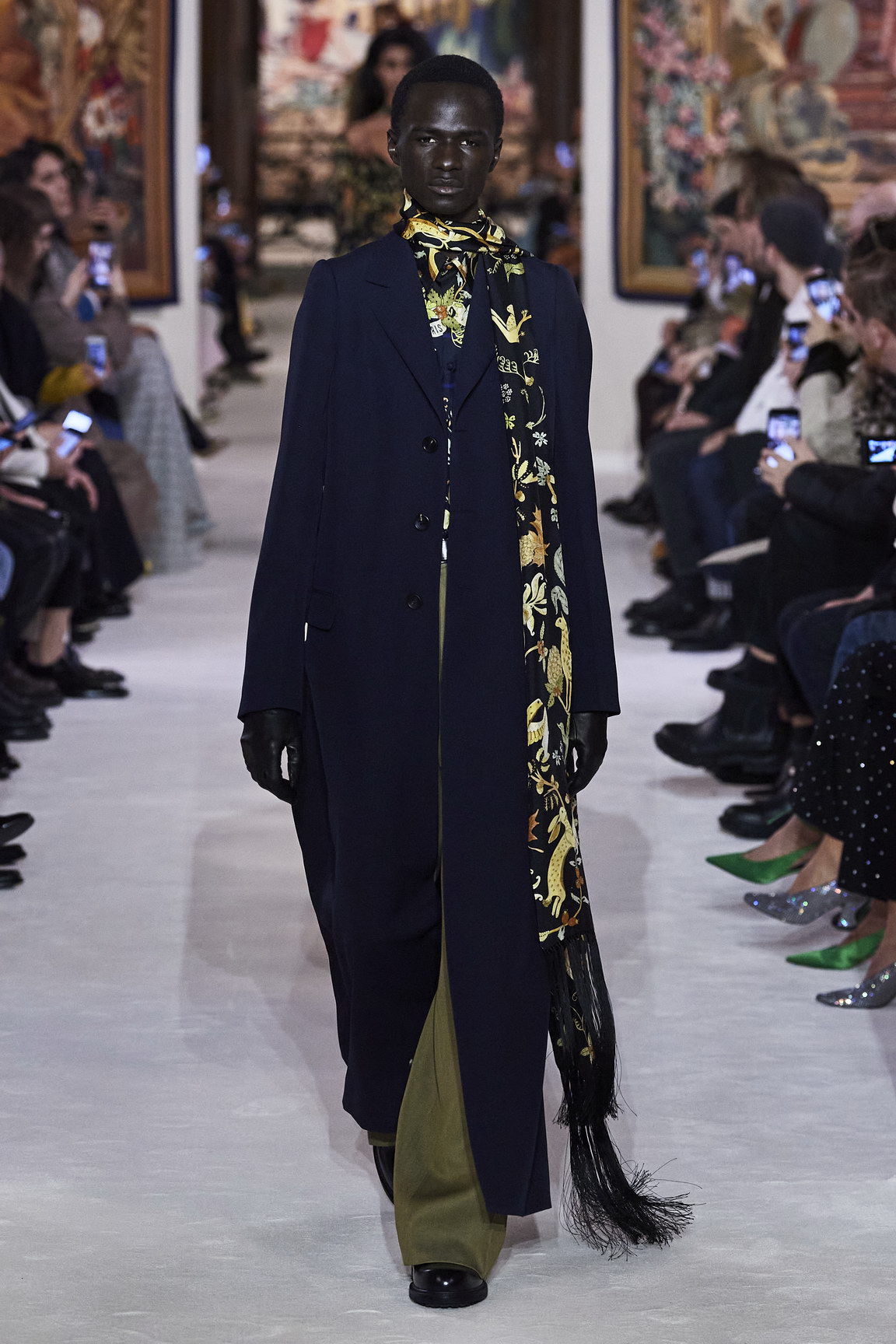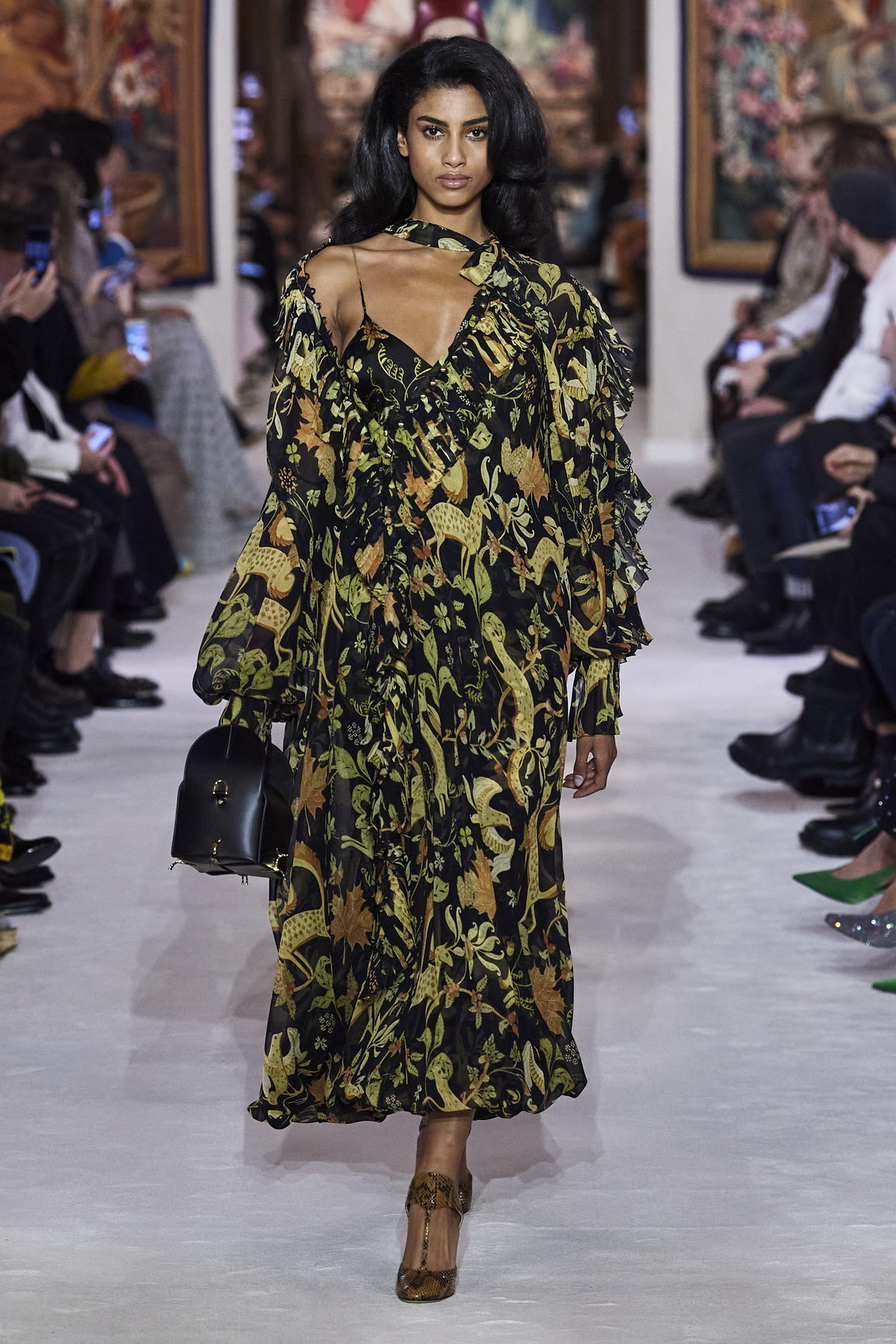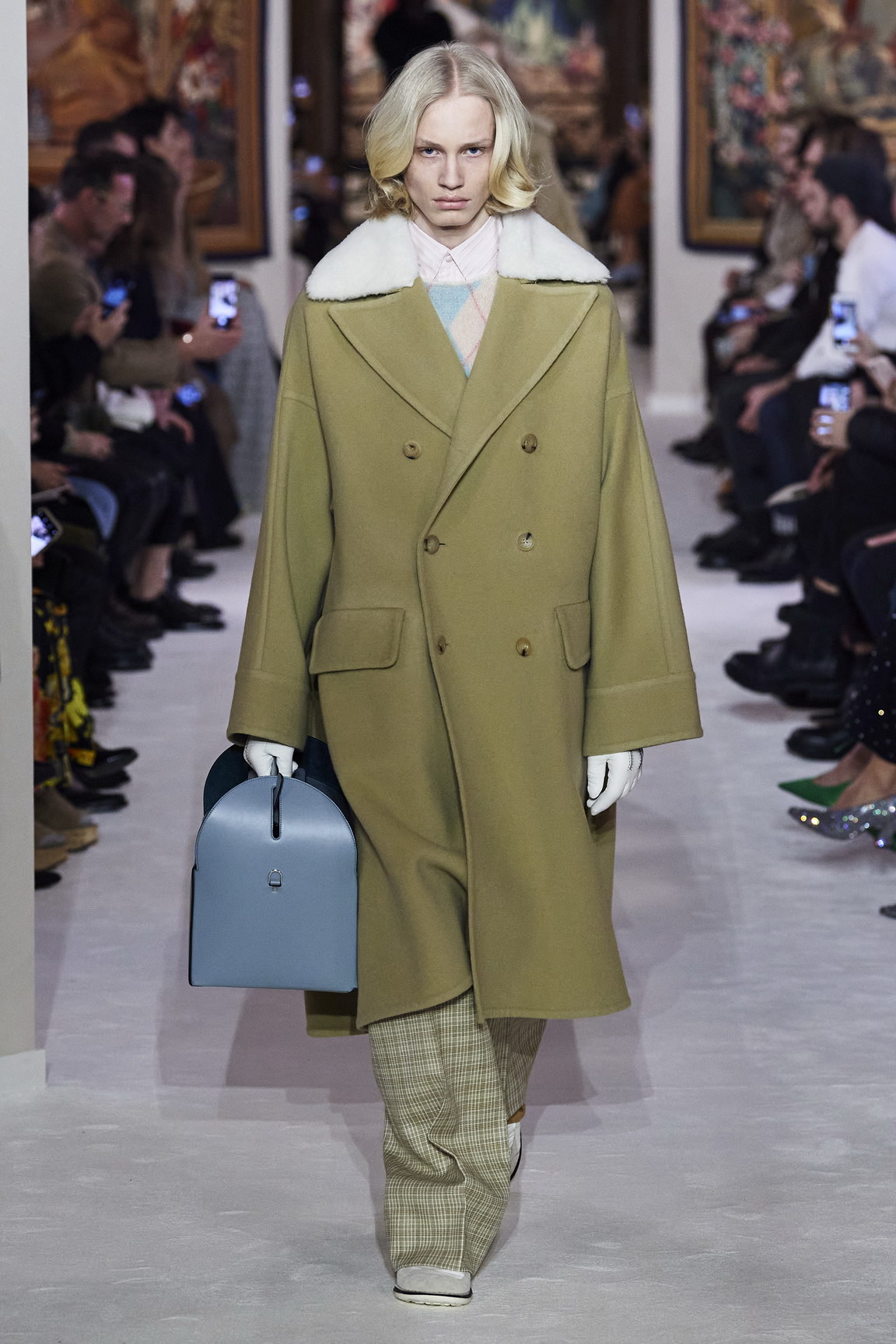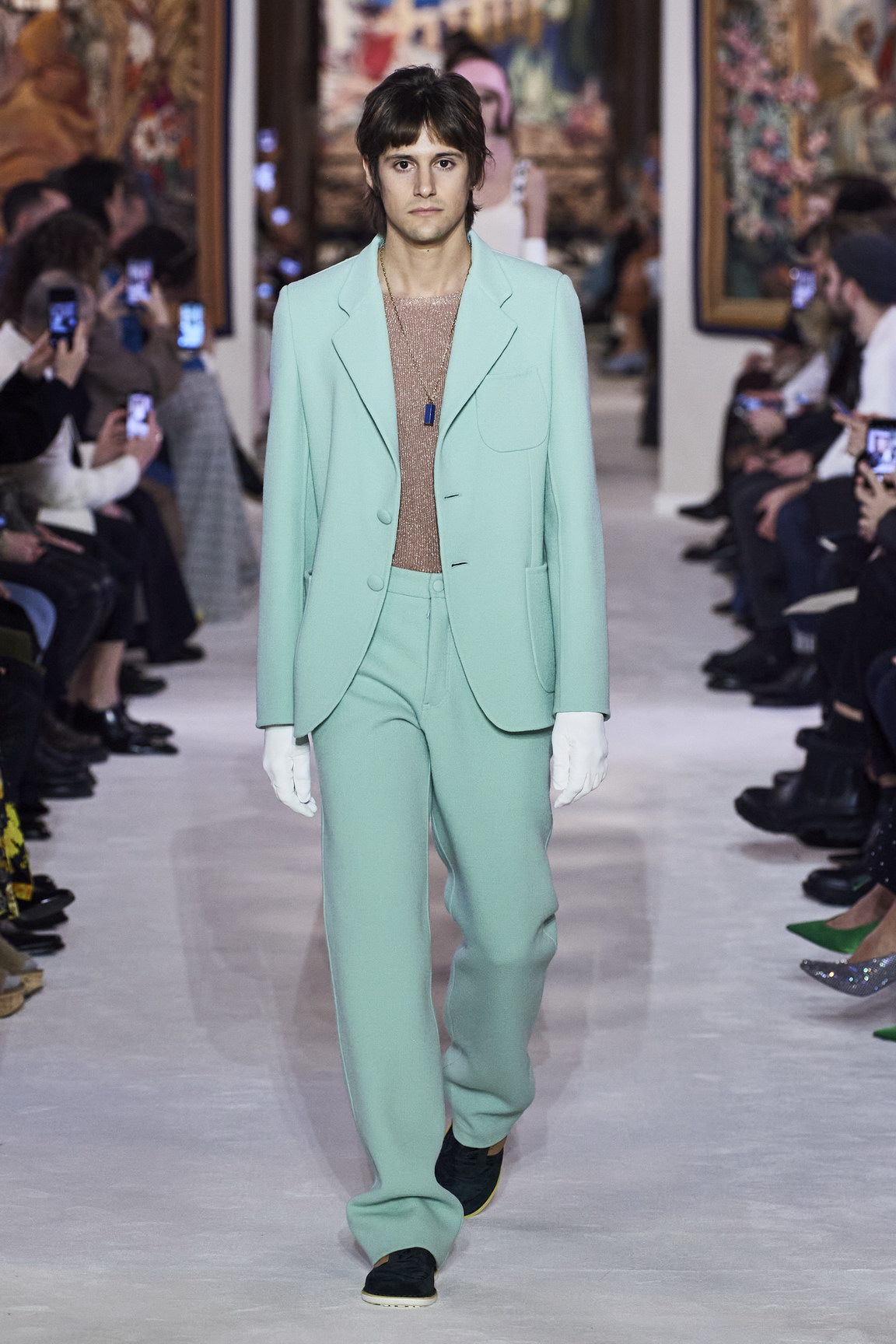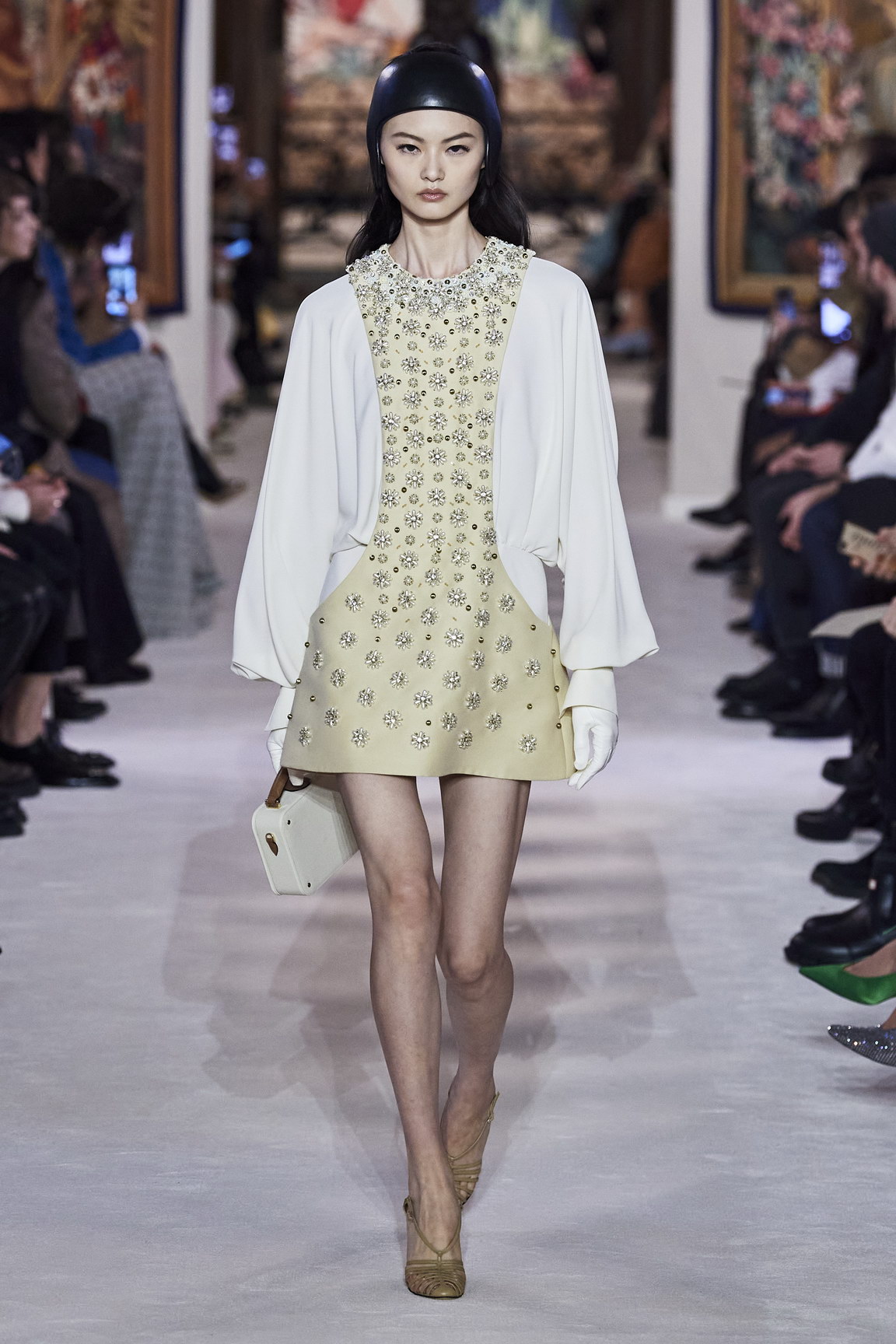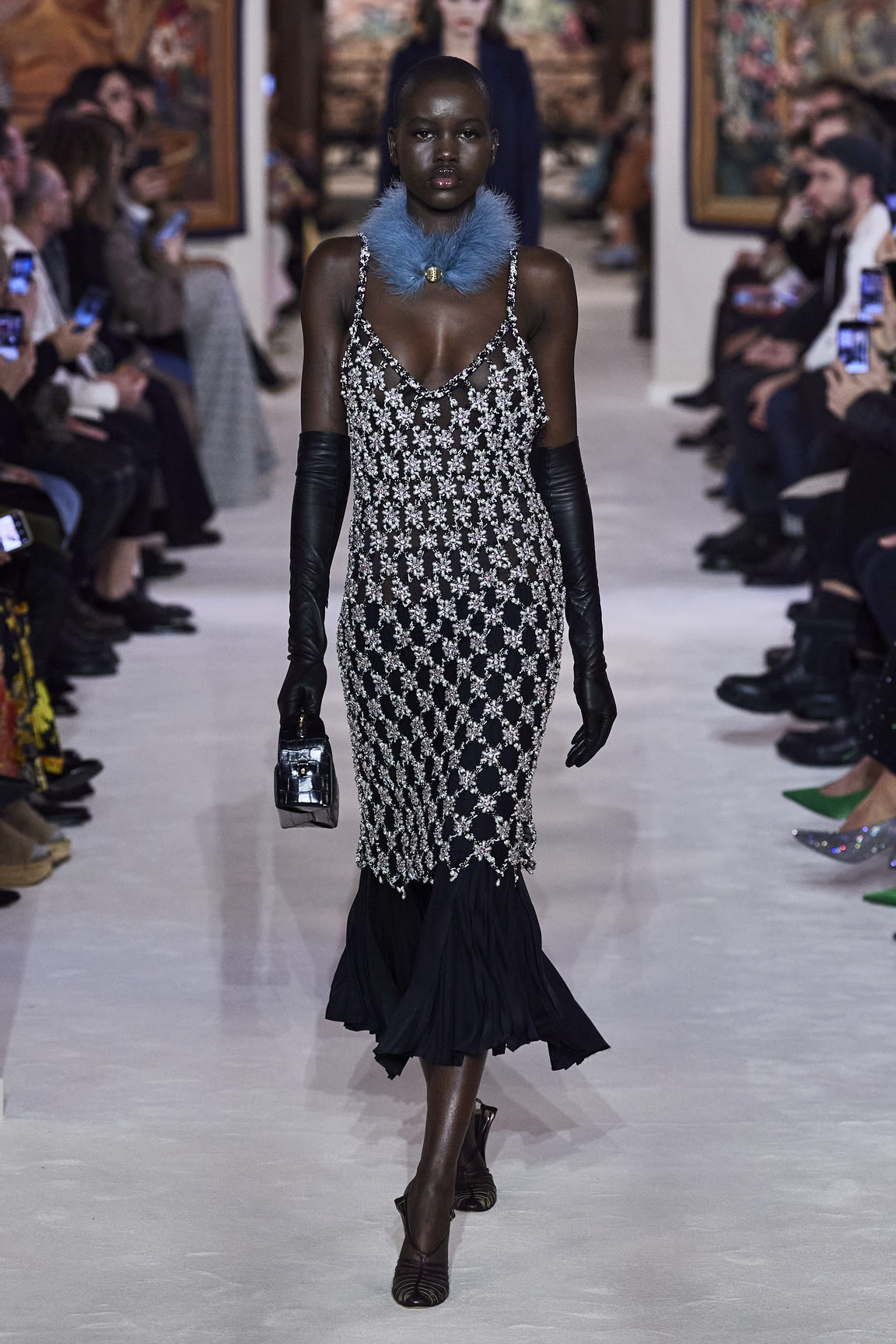 Credits
---
Photography Mitchell Sams
Source : Felix Petty Link