Teen Mom's Briana DeJesus Reveals Why She Suddenly "Stopped Loving" Her Ex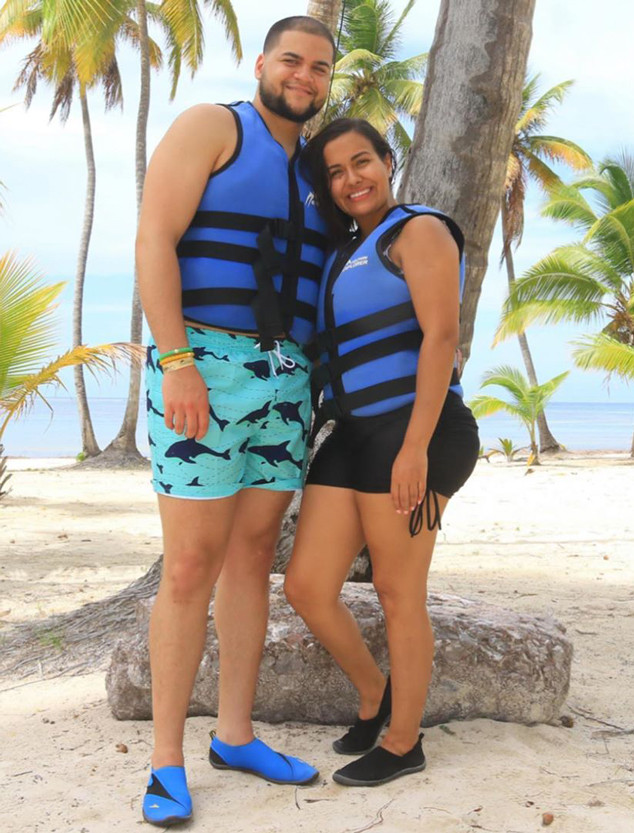 Instagram
Briana DeJesus is still trying to find the good in saying goodbye.
Throughout the season, Teen Mom 2 fans have witnessed the proud mom fall deeper in love with John Rodriguez.
But despite romantic anniversary trips and close relationships with extended family, the couple called it quits before the season came to an end.
As the Teen Mom 2 reunion kicked off Tuesday night, fans got a sense into what really went wrong with what was once a promising couple.
"I just stopped liking him. I stopped loving him. It was something. I woke up one morning and I said I'm not happy. I don't think he's the one for me," she explained to Dr. Drew Pinsky and Nessa. "He'll say it's all my fault. He says that he never had 100% of me."
Briana continued, "It sucks because I kicked him to the curb but he didn't fight to be with me either. I wanted him to fight for me but he didn't."
Back in April, the MTV reality star was excited to celebrate her one year anniversary with a romantic getaway. She also praised John's interactions with her daughters.
"He's super attentive to the girls. He loves the girls, the girls enjoy him and everything's been good," she previously told E! News. "I like him because he doesn't rush this relationship. We both have been taking it slow. We're not looking into having any kids right now. We're not looking into moving in together. We're not looking into getting married. We're just enjoying each other and taking things how it is."
And while we have to wait until next week's reunion show to get John's side of the split, it's safe to say a reconciliation is not coming soon.
"We're done so there's nothing for me to say to him," Briana explained in part one. "I think after today, I will never see him again."
Tonight's reunion also provided some updates on Kailyn Lowry and Leah Messer. Get the full Teen Mom romance report in our gallery below.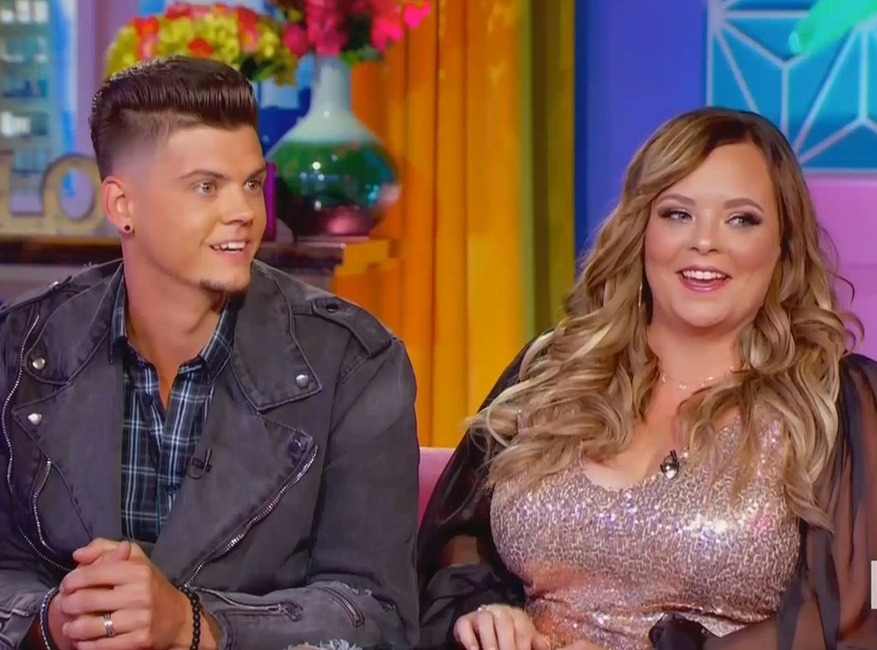 MTV
Catelynn Lowell & Tyler Baltierra, Teen Mom
Viewers watched Catelynn and her now-husband Tyler made the difficult choice to place their first child, Carly, up for adoption, in 2009 on the first season of 16 and Pregnant. After 13 years together, the fan-favorite couple wed in August 2015 and have since had two more children together.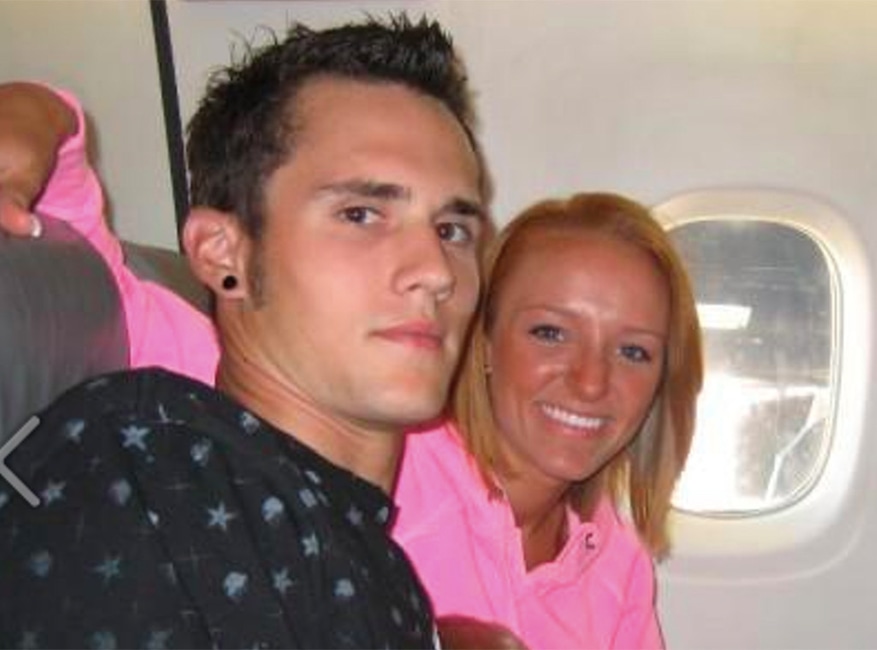 Twitter
Maci Bookout & Ryan Edwards, Teen Mom
Together less than six months when she got pregnant, viewers saw Maci struggle with an irresponsible Ryan on 16 and Pregnant. Though they got engaged, they split less than a year after their son Bentley was born.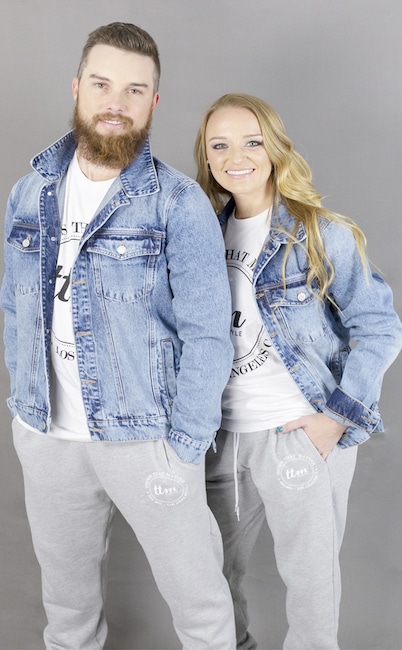 Courtesy of TTM Lifestyle
Maci Bookout & Taylor McKinney
Maci married Taylor in October 2016, after welcoming two children together in May 2015 (Jayde) and May 2016 (Maverick). The couple revealed they suffered a miscarriage, but have recently been looking into adoption as they continue expanding their fashion line called TTM Lifestyle.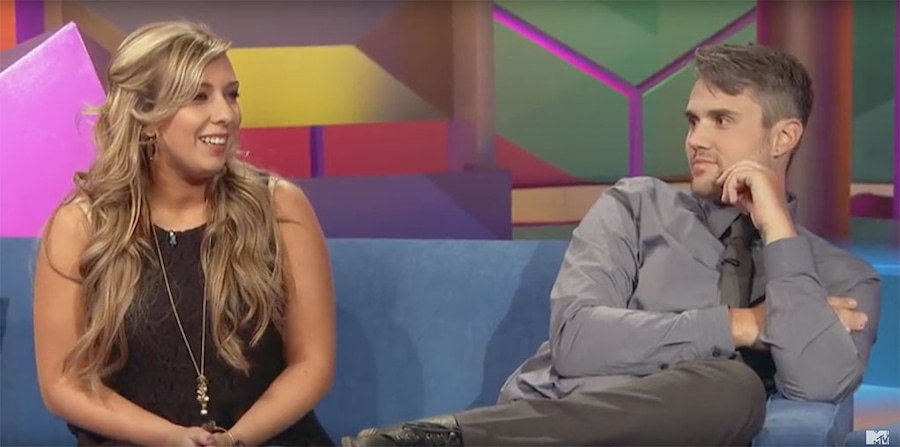 YouTube
Ryan Edwards & Mackenzie Standifer
Ryan married girlfriend Mackenzie on May 15, 2017. After drug abuse and cheating allegations against Ryan surfaced in 2018, however, he checked into rehab. While Ryan spent some time away, Mackenzie gave birth to the couples first child, Jagger. The couple still remains together and are expecting another baby.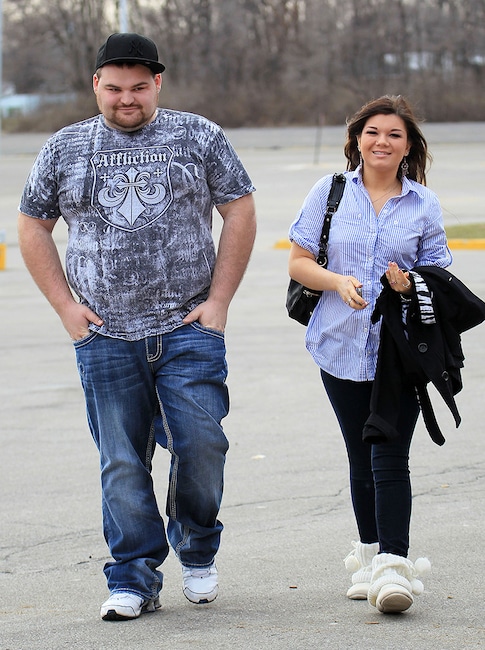 Jackson Lee / Brian Prahl
Amber Portwood & Gary Shirley, Teen Mom
The contentious pair called it quits for good in 2013 after a volatile relationship that included allegations of domestic abuse and Amber spending 16 months in prison for drug-related charges. After years of back and forth, the duo has reached a custody agreement and seem to have finally found a way to co-parent their daughter, Leah. Amber has recently said Gary is just like family, and they have finally gotten to a point where they can be friends.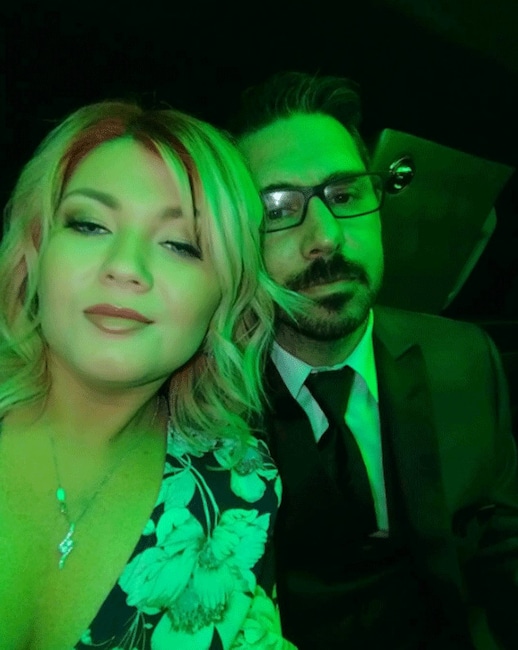 Instagram
Amber Portwood & Matt Baier
Amber and Matt, 46, ended their engagement after going on Marriage Boot Camp.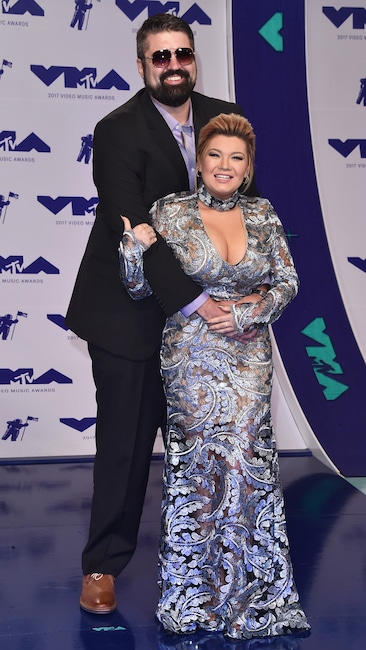 Alberto E. Rodriguez/Getty Images
Amber Portwood & Andrew Glennon
It's complicated. The reality star met her current beau while filming Marriage Boot Camp with her ex, as he was working as a crew member on the WE tv series' set, and made their debut as a couple at the 2017 MTV Movie Awards. In May 2018, Amber gave birth to the couple's first child, James. After Amber was arrested for domestic battery in July 2019, their relationship status remains unclear.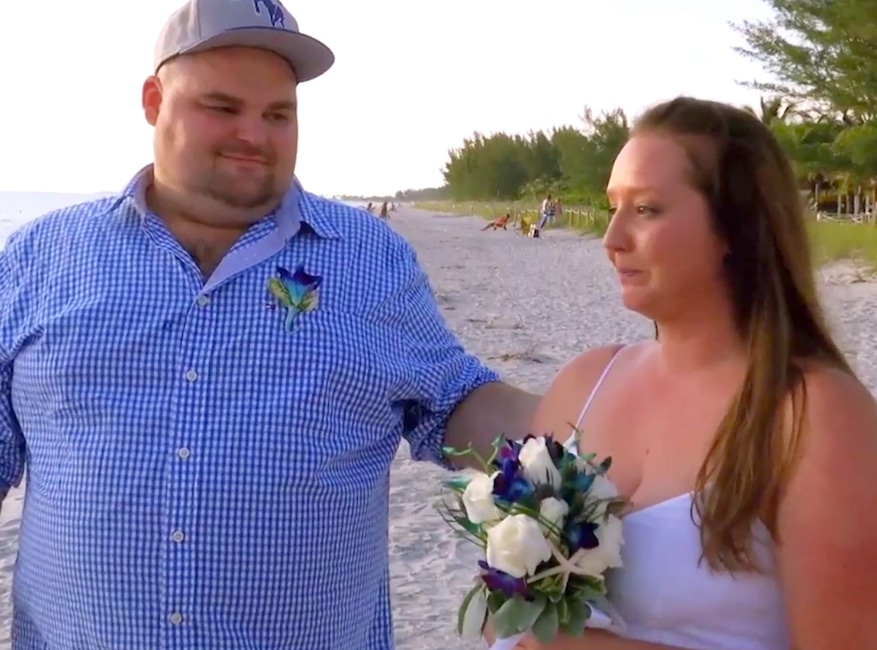 MTV
Gary Shirley & Kristina Anderson
The couple wed in November 2015, after welcoming their first child together, Emilee, in April of that year.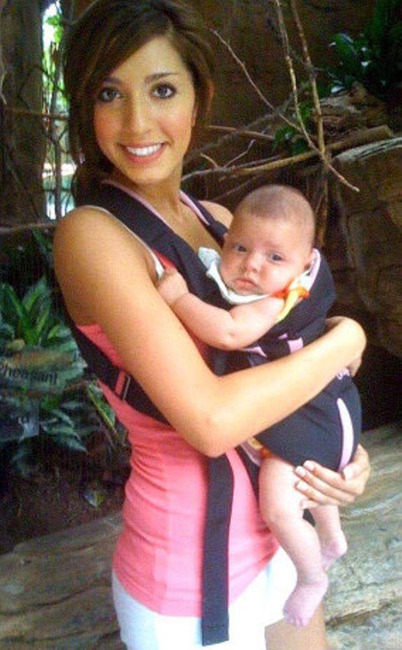 Instagram
Farrah Abraham & Derek Underwood, Teen Mom
The father of Farrah's daughter Sophia died in an accident two months prior to her birth in December 2008.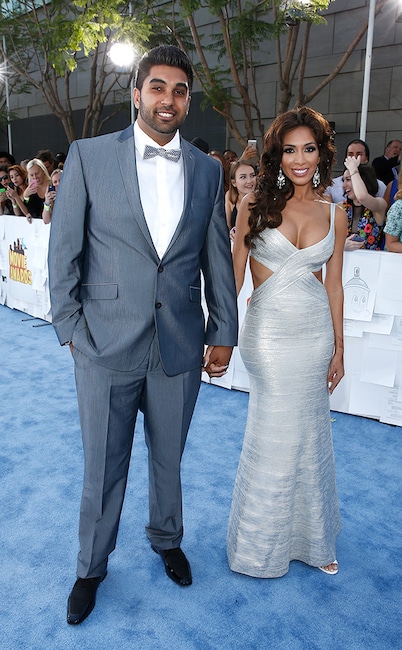 Rich Polk/Getty Images for MTV
Farrah Abraham & Simon Saran
Farrah dated the real estate agent on and off for over two years, and it was her first serious relationship since Derek's death. But Simon recently told E! News they are currently just friends, despite Farrah serving him with a cease and desist order in July. "I think it's better if we keep it at that level," he said. "Her head game changed my mind. She's great at it. Definitely knows how to cheer one up and put one in a better mood."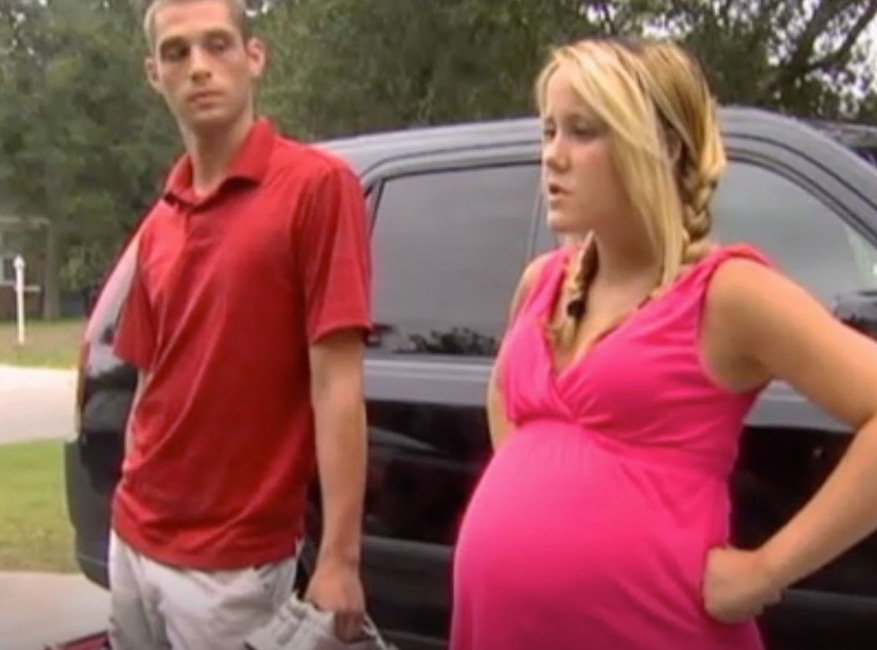 MTV
Jenelle Evans & Andrew Lewis , Teen Mom 2
The parents of Jace split soon after he was arrested. Andrew appeared on Teen Mom 2, looking to meet his son. However, Jenelle has since refused his request.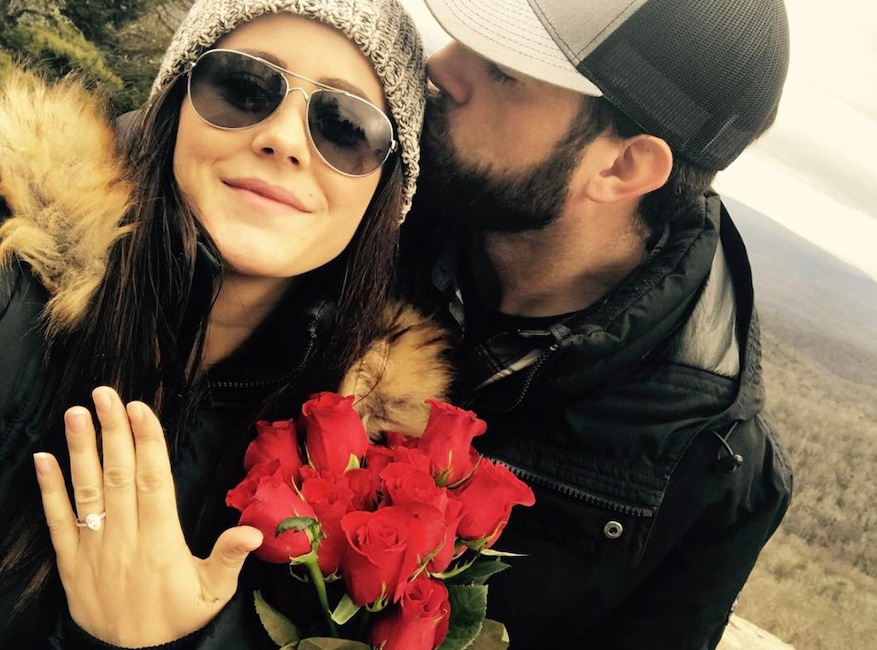 Instagram
Jenelle Evans & David Eason
After a one-year marriage to Courtland Rogers, and having her second child, Kaiser, with ex-boyfriend Nathan Griffin in 2014, Jenelle is now married to David, swapping vows in September 2017. They welcomed a daughter in January 2017, Ensley. In September 2019, the couple celebrated their two-year wedding anniversary. One month later and Jenelle announced she was separating from David. 
MTV
Chelsea Houska & Adam Lind, Teen Mom 2
Chelsea's relationship fell apart with daughter Audree's father Adam during Teen Mom 2, with Adam now having little involvement in her life.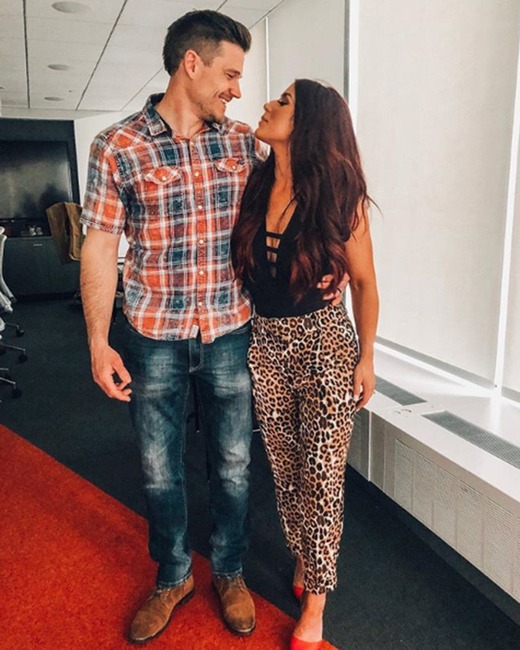 Instagram
Chelsea Houska & Cole DeBoer
After meeting in 2014, Chelsea and Cole got engaged in November 2015, going on to wed in October 2016. Their first child together, Watson, was born in January 2017 and their second child, Layne, was born in August 2018.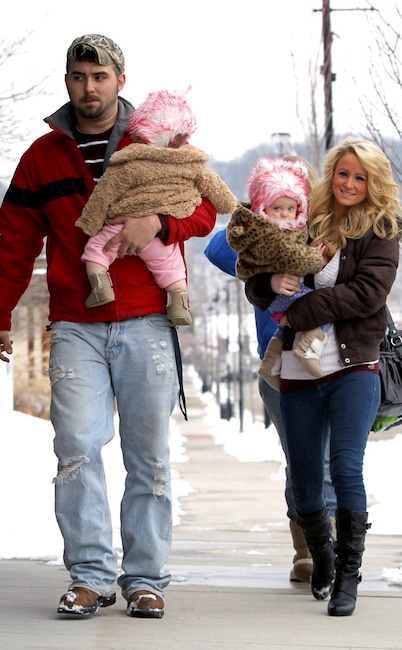 Jae Donnelly/INFphoto.com
Leah Messer & Corey Simms, Teen Mom 2
Leah and her husband Corey, the father to twins Aliannah and Aleeah, divorced in 2011.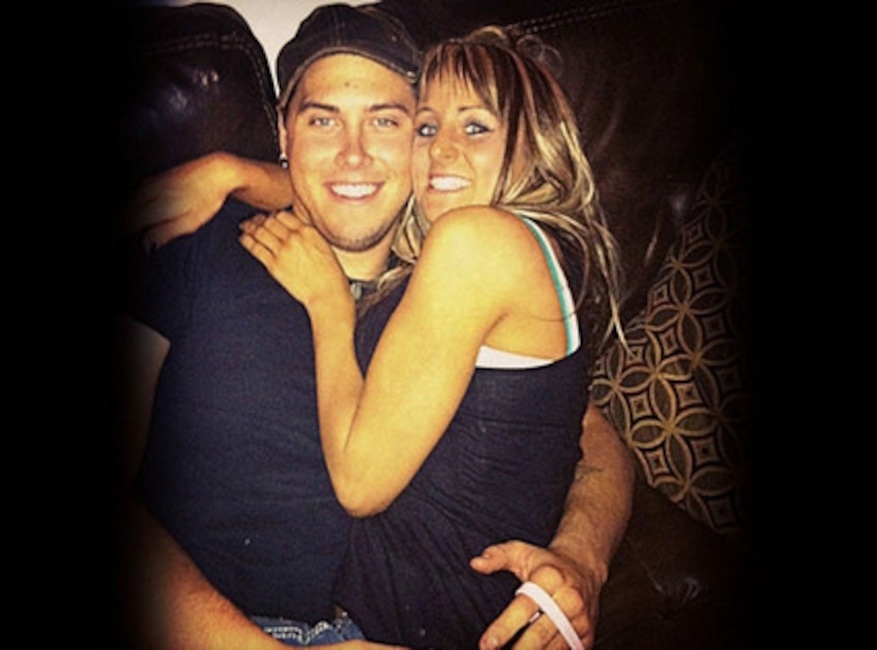 twitter.com
Leah Messer & Jeremy Calvert
The couple wed in 2012, and went on to welcome their daughter, Adlynn, in 2013. They divorced in 2015, and it was finalized while Leah was in rehab. They continue to remain friends and co-parent their daughter. "I'll always love her," Jeremy shared on the Teen Mom 2 reunion back in December 2019.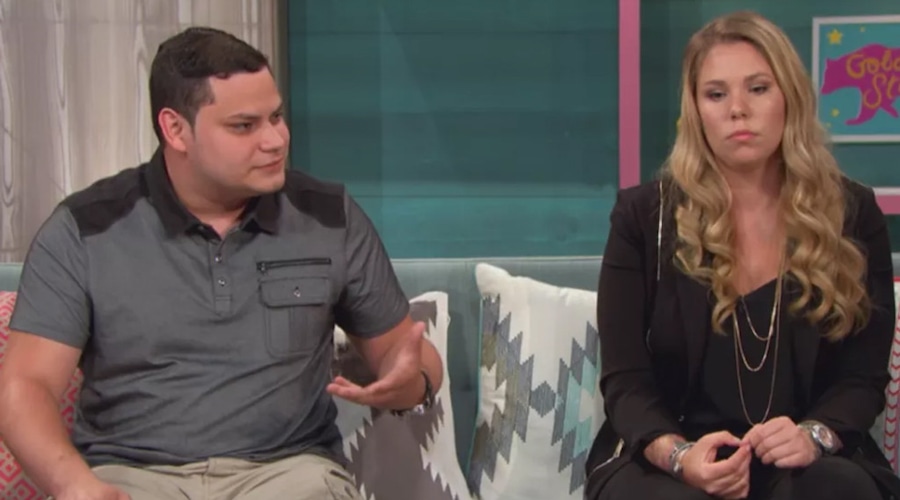 MTV
Kailyn Lowry & Jo Rivera, Teen Mom 2
Jo is the father of Kailyn's first child, Isaac, and viewers saw the couple fight a lot during their season of 16 and Pregnant. Though the couple split soon after Isaac's birth in 2010, Kailyn and Jo remain friends, and Jo is currently married to Vee Torres.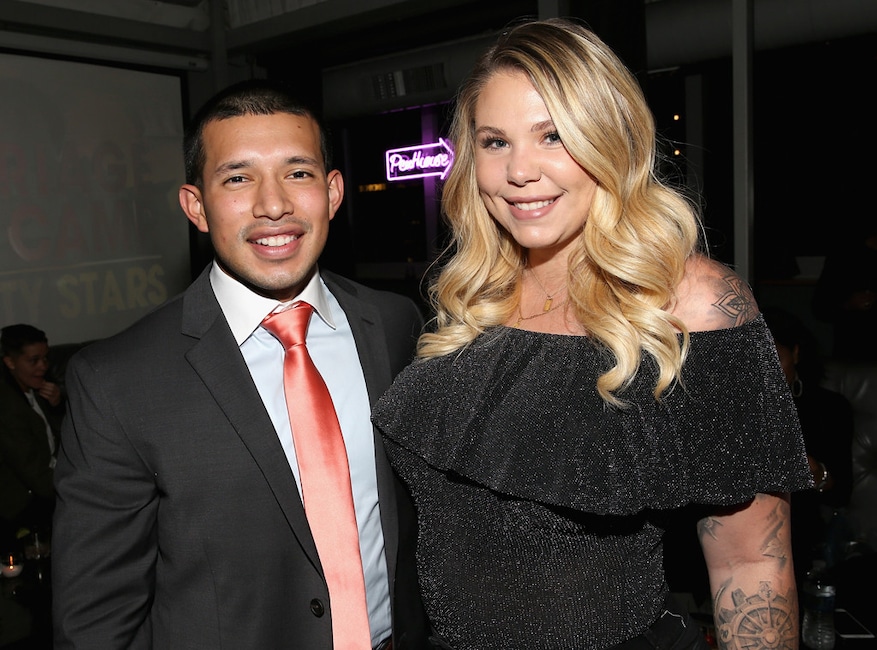 Bennett Raglin/Getty Images for WE tv
Kailyn Lowry & Javi Marroquin
After her split from Jo, she married Javi in 2012 and they had a son, Lincoln, before divorcing in late 2016 after a contentious split. "That ship has sailed a long time ago," Kailyn proclaimed during the December 2019 Teen Mom 2 reunion show.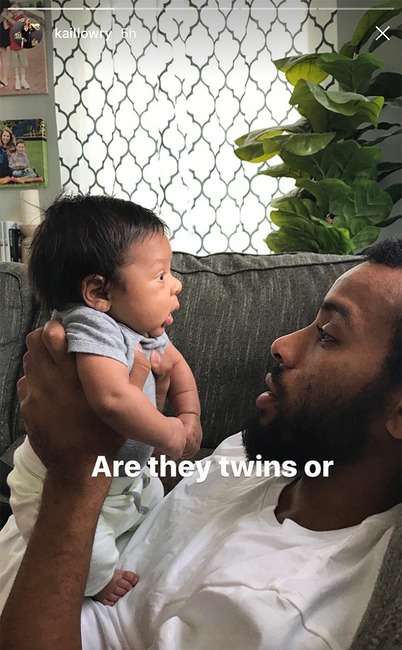 Instagram
Kailyn Lowry & Chris Lopez
Though Kailyn gave birth to her third child, a boy named Lux Russell, in August 2017, she split from Chris, the father, before then. Since then, Kailyn and Chris have had an on-off relationship, yet Kailyn currently is not on romantic terms with Chris. "There is no status at all. There is no co-parenting right now," Kailyn shared on the December 2019 Teen Mom 2 reunion. "Right now, he is just working and going to therapy and working on himself and I know he will see Lux when the time is right."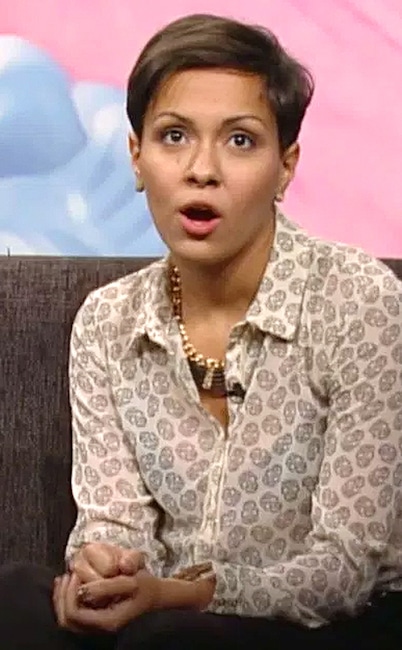 MTV
Briana DeJesus & Devoin Austin II, Teen Mom 2
Briana and Devoin, who had some run-ins with the law, split before their daughter, Nova, was born during their season on 16 and Pregnant, with Briana saying of their strained relationship, "He's not the best father he should be to Nova."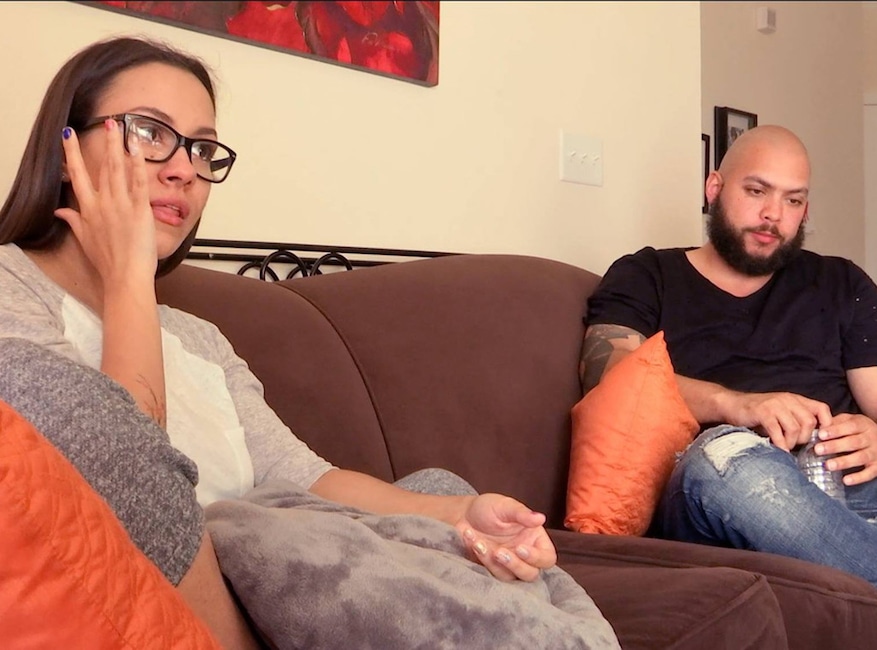 MTV
Briana DeJesus and Luis
After starring on the single season of Teen Mom 3, Briana joined the cast of Teen Mom 2 in its eighth season, and gave birth to her second daughter, Stella, with ex-boyfriend Luis Miguel, on July 2017. "I think he wants a family with me and since I'm not giving that to him, he just wants to stay away completely," Briana explained to Dr. Drew in a December 2019 Teen Mom 2 episode.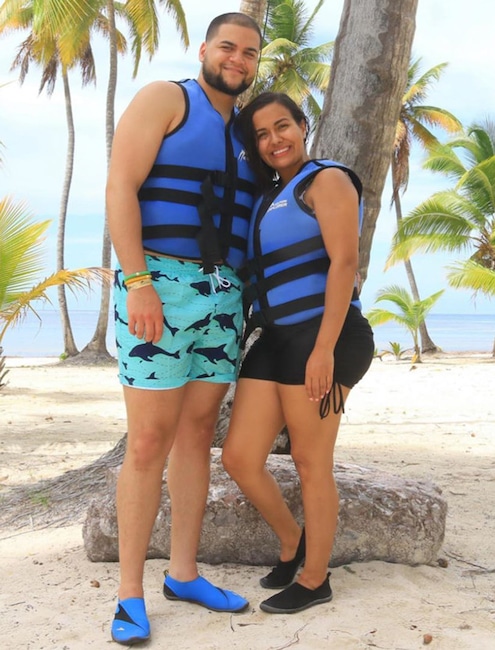 Instagram
Briana DeJesus & John Rodriguez
Shortly after celebrating their one-year anniversary at a tropical destination, the couple called it quits. "The timing sucks so bad but it had nothing to do with Javi," Briana assured us.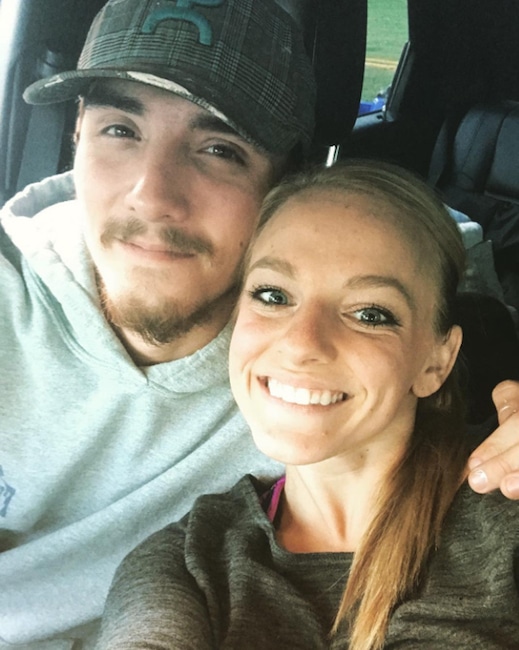 Instagram
Mackenzie McKee & Josh McKee, Teen Mom 2
After welcoming a baby boy in 2011, the duo announced in August 2013 they were expecting their second child before getting married a few days later. Their second child, a daughter named Jaxie, was born in Febuary 2014. In August 2019, things appeared to be over between the two when Mackenzie announced she was "freshly single."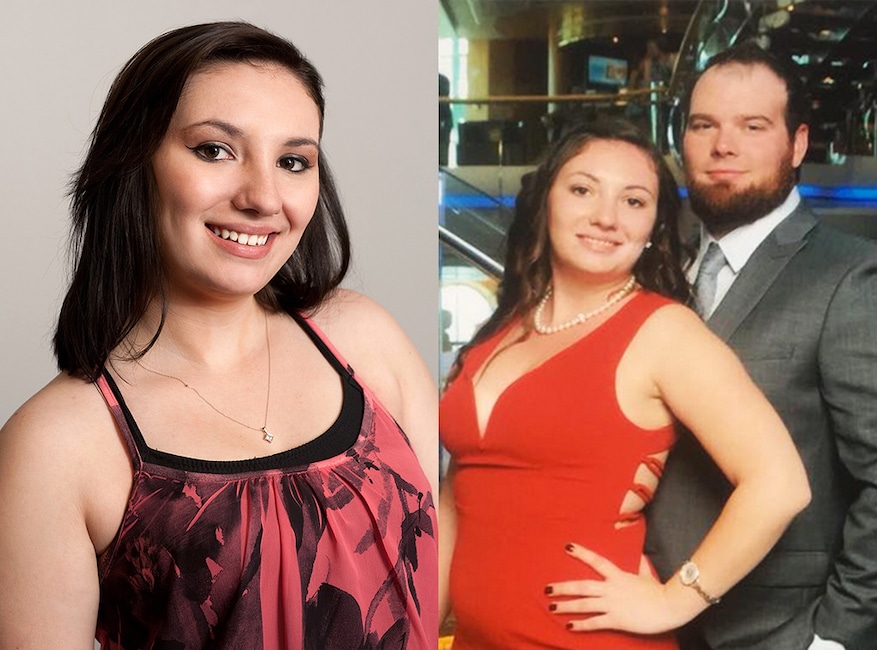 MTV; Instagram
Alex Sekella & Matt McMann, Teen Mom 3
 Though she and Matt, the father of her daughter Arabella Elizabeth, were engaged, they broke up before getting married.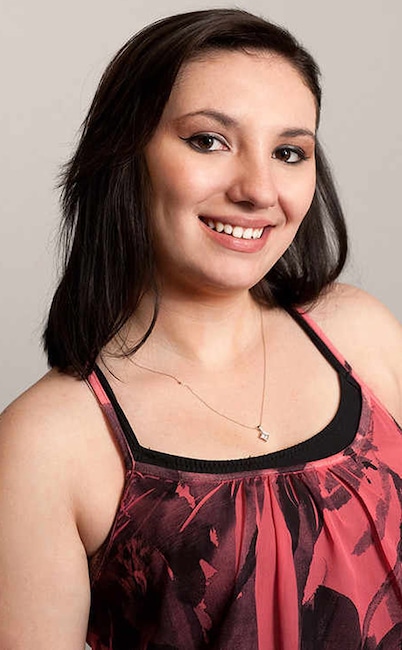 MTV
Alex Sekella & Tim Peters
The couple has been dating for over four years, and in December 2018 announced their engagement. While the wedding date is unknown, Alex has been spotted recently shopping for wedding dresses.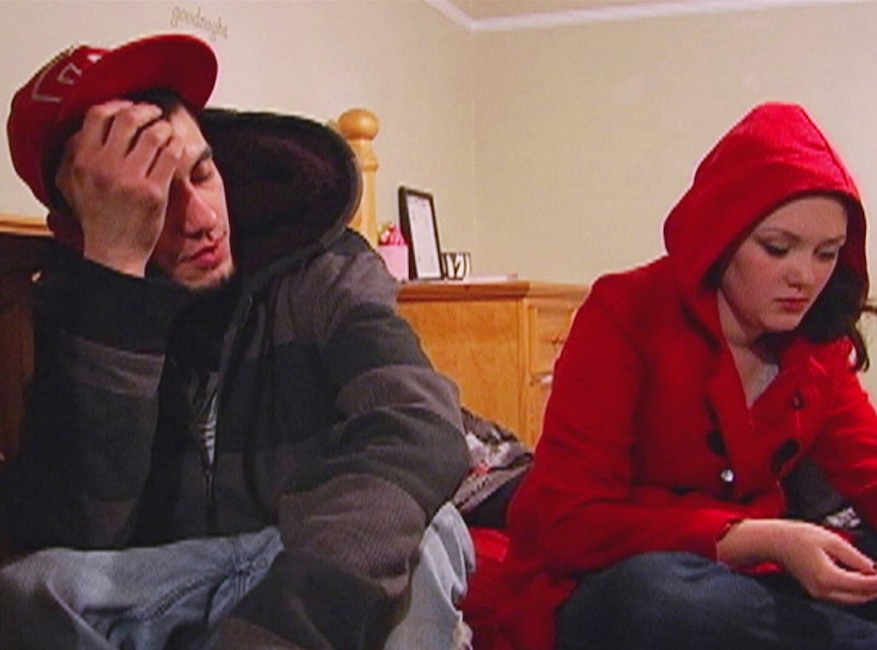 MTV
Katie Yeager &Joey Moes, Teen Mom 3
The parents of Molli split sometime after filming ended on Teen Mom 3. 
Teen Mom 2 airs Tuesday nights at 8 p.m. on MTV.
E! News returns weekday mornings at the beginning of 2020!
Source : Link